Taco Bell Diet Menu
25 Jun 2011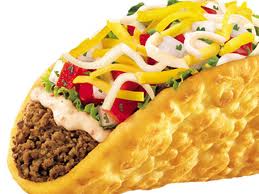 If you thought that fast food was mostly about unhealthy garb, then it's time you think  out of the bun! Taco Bell diet, also known as drive-thru diet, is loaded with seven healthy, tasty, and nutritious fresco items. A Taco Bell Diet menu would include foods like fresco burrito supreme chicken, fresco burrito supreme steak, fresco grilled steak soft taco, fresco soft taco, fresco crunchy taco, fresco chicken soft taco and fresco bean burrito. These fresco foods are considerably low in fats and calories, as compared to other fast food. These fresco delights have a calorie count of not more than 180 and use healthy veggie salsa and sour cream instead of fatty cheese and sauces, thereby making Taco Bell diet menu one of its kind of fast food diet.
Taco Bell Diet Menu Picks And Skips
Allowed
Restricted
Pinto's And Cheese
Chicken Ranch Taco Salad
Fresco Crunchy Taco
Fiesta Taco Salad
Volcano Taco
Volcano Nachos
Crunchy Taco Supreme
Nachos BellGrande
Fresco Burrito Supreme Chicken
Chipotle Steak Salad
Taco Bell Diet Home Cooked Options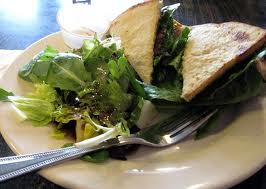 Flavorful and delicious, nacho potato soup is loaded with chicken, potatoes, and pepper sauce is low in calories and makes for a hearty dinner soup. Just skip the cheese and you will cut down on the calorie count of this mouth-watering soup considerably.

Soft, flour tortillas stuffed with ground beef, hearty tomato soup, Worcestershire sauce, pepper, lettuce, and chili powder is what makes chili burritos so delectable. Low in calories and high on taste, this yummy snack can be relished by weight watchers without feeling guilty.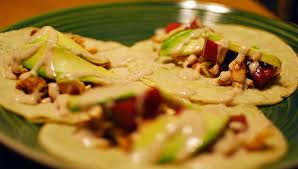 On especially hungry evenings, grilled fish tacos makes for perfect dinner. However, to cut the calorie count, just grill the fish instead of deep-frying. Serve the tacos with tortillas, fish, and delectable coleslaw. A perfect low-calorie fast food delicacy.
Crunchy, tangy tortilla casserole made with ground beef, tomato sauce, corn, cheese, and tortillas is another yummy delight. Low in calories, this luscious casserole will help to keep your tummy filled for long and thus, save you from bingeing on unnecessary snacks.
Taco Bell diet believes in appeasing your craving and not expanding your waistline and this is exactly what this diet menu caters to.
Image Credits: ifood.tv
Taco Bell Diet Menu