Swedish menu

25 Jun 2011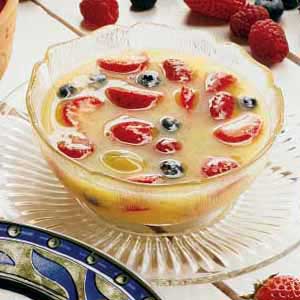 Swedish menu is mainly known for its traditional dishes which are simple but offer contrasting flavors through hearty meatballs, thick gravies, pungent jams and sauces. Here are some popular menu items from Sweden.
Swedish breakfast ideas:
Bread – Breakfast is incomplete without bread in Sweden – available in a variety which includes breads prepared from sour dough, wheat, rye, oat, dark and white bread. Flat breads and crisp breads are common breakfast items.
Fruit soups: Common soups include blueberry soup and rose hip soup which can be served hot or cold.
Pastries – This is the traditional breakfast item of Sweden which features a variety of buns, cookies and cakes served with authentic Swedish chocolate sauce.
Lunch and dinner menu items:
Black Pudding – This is a main course dish which is served with grated carrots, potatoes and lingonberry jam.
Blodkorv or blood sausage – This is prepared with pig blood cooked with spices, raisins and pork mainly.
Fish balls – Everyday cooked dish mainly prepared with white fish and sauces, cooked in a gravy.
Seafood – Swedish menu is incomplete without its spread of seafood. Pickled and very sweetened herring, shrimps and lobsters cooked in different sauces and spices is a common menu item in Sweden.
Desserts from Sweden:
Ostaka – This is a Swedish cheesecake which is quite different from American cheesecake.
Gotlandsk saffranspannka – This is a rice pudding, which is known to originate in Gotland, from where it derives its name. It is served with whipped cream, jam and dewberry jam.
Now, its your turn to try out each of these Sweden menu items and let us know your experience.
Image credits: tasteofhome.com, donaldrussell.com 
Swedish Menu