Big Breakfast Diet Menu
24 Jun 2011
Big breakfast diet comprises of a healthy balance of low-fat, high-protein, and moderate-carb rich foods. According to this diet plan, one's daily breakfast should include about 600 calories, 58 g carbohydrates, 47 g proteins, and 22 g fats. Limiting your calorie consumption and increasing your protein intake during breakfast can spike up your metabolism rate considerably and can help you lose unwanted weight. Lunch and dinner must be light and considerably low in calories and carbohydrates, as opposed to the hefty breakfast. Big breakfast diet menu doesn't incorporate any harmful ingredients or supplements and is a safe bet for the dieters.
Food Purview For Big Breakfast Diet Menu

 
Allowed
Restricted
Milk
Lean Beef/Pork
Fruits
Coffee
Nuts
Jellies
Eggs
Liquors
Fish
Potatoes
Big Breakfast Diet Menu Choices
Green bean soup makes for a delectable starter. Low in calories and fats, and high in nutrients, green bean soup makes for a light yet nutritious dinner choice. Prepared with green beans, chicken broth, and sour cream, this tongue-ticking soup is highly appeasing and can leave you feeling satiated for long.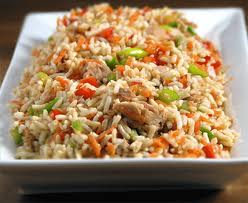 Made with multi-grain or soy tempeh, Spanish rice is one dish that can be prepared easily with a handful of ingredients. You can enjoy this healthy, low fat, high-fiber and moderate carbohydrate rice dish with chicken or salsa. Just make sure you enjoy your rice hot.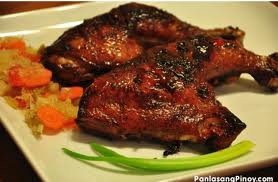 Succulent, zest barbecued chicken is one food that will even make the most discerning eater drool. Made with chicken, Worcestershire sauce, green peppers, and brown sugar, this delicacy is rich in fiber and protein and is an excellent main course dish for the dieters.
Greek yogurt is a low-fat dessert that can help to satiate your sweet cravings after dinner. Just whip in healthy cereal into low-fat yogurt, add some fresh berries to it, and you have a delectable dessert ready to be relished.
Big breakfast diet menu mainly emphasizes on the need for a heavy, nutrition dense breakfast, as opposed to a big lunch or dinner. To cut the long story short, this diet plan justifies the importance of the saying, "Breakfast like a king, lunch like a prince, and dine like a pauper."
Image Credits: ifood.tv
Big Breakfast Diet Menu