30 Day Diet Menu
24 Jun 2011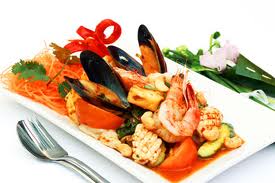 Are you looking for a diet challenge that will help you lose pounds in a matter of 30 days? Well, then resorting to thirty-day diet plan and following the 30-day diet menu could help you accomplish your weight-loss goal effectively. This diet plan, which is styled keeping in mind the lifestyle, daily calorie needs and food orientations  of a person, primarily includes proteins, vitamins, irons, minerals, and other required nutrition. A typical 30-day diet menu would comprise of five meals, each containing a portion of lean protein, whole grain, a fruit or vegetable and healthy fat. To plan this weight loss menu, try selecting a week's worth of meals, and rotating them each week.
30 Day Diet Menu Food Options
Allowed
Restricted
Animal Protein
White Flour or Refined Flour
Vegetables
Sugar
Yogurt
Alcohol
Skim Cheese             
Fried Foods
Oatmeal
Processed Foods
Delicious 30-Day Diet Menu Choices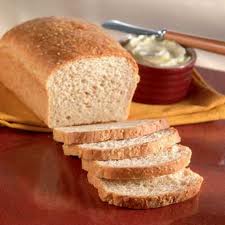 Whole grain bread is best for health, given that this high-fiber dish is loaded with sizeable amount of wheat germ, unprocessed bran, whole-wheat flour, dry yeast, and rye. Light, fluffy, and easy on the stomach, this nutritious bread can be relished with curries and meat.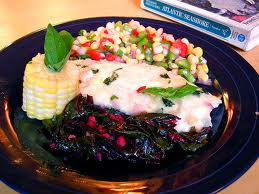 Step up your health quotient with broiled flounders that makes for ideal dietary choice. This seafood dish, which is prepared with flounders, margarine, cheese, and pepper, is not only high on flavor and taste, but also is a perfect low fat side dish.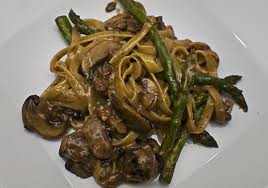 Mushroom stroganoff made with dried fettuccine, vegetable bouillon, sour cream, fresh mushrooms, margarine, and a few other ingredients makes for a delectable and healthy main course dish. What's more, it is easy to make and can be prepared in a matter of 30 minutes.

Low-Fat Chocolate Pudding Cake
Low-fat chocolate pudding cake, unlike other desserts, isn't extraordinarily high on calories or fats and makes for a nice sweet treat at the end of a healthy meal. Made with sugar-free pudding mix, low-fat cake mix, handful of walnuts or pecan seeds and chocolate chips, this sinfully sweet yet healthy dessert is worth every bite.
30 day diet menu is all about low fat, low-calorie, healthy food choices, aimed to help people in losing weight and boost fitness. Following the diet plan to T and incorporating necessary changes in your daily menu could leave you with amazing results.
Image Credits: ifood.tv
30 Day Diet Menu