Kerala Menu

24 Jun 2011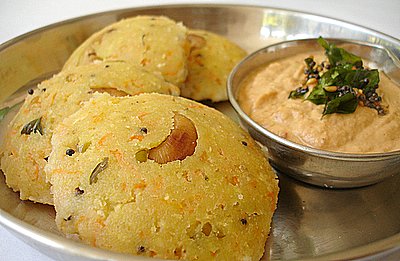 Kerala is famous for its wide range of vegetarian and non-vegetarian dishes. Kerala menu items are delicious combination of different spices like black pepper, cardamom, ginger, cinnamon and cloves that are grown in the state. Here are some authentic and wonderful Kerala delicacies for you to try.
Breakfast options:
·         Idli- extremely light and nutritious dish prepared from fermented batter consisting rice and urad dal.
·         Dosa - Popular dish where a spicy potato filling is put in a shell made of rice and urad dal and cooked.
·         Ada- a sweetened coconut mixture put on a layer of paste prepared of rice and then steamed by wrapping it in a toasted banana leaf.
·         Sambar- This is prepared with tamarind, toor dal and vegetables and served with idli and dosa.
·         Tenga Chammanthi- Grated coconut blended together with green chilies and chana dal with a tampering of mustard seeds.
Lunch and dinner:
·         Ulli Sarlas (appetizer) - Special salad made from onions and green chilies to make it an ideal item to be served with fried rice and biryani.
·         Ularthivathu/Kerala Beef Fry -Authentic Keralite dish where beef is cooked in gravy made of onion, ginger, garlic, tomatoes and other spices.
·     Kerala Porotta  - Bread prepared of dough kneads with wheat flour, all purpose flour, egg, milk and salt.
·      Appam - bread made from a batter prepared mainly of rice and coconut.
·      Chicken pulav- mouth savoring dish prepared mainly with chicken and rice.
·         Kerala Chicken Roast - spicy chicken prepared with onions,  garlic and other herbs and spices.
·         Aviyal- awesome dish prepared from assorted vegetables, curd and coconut.
·       Rice pudding - rice cooked in milk and lemon zest to make it a traditional Kerala dessert.
So, whether you visit Kerala or not, do not miss out the chance of trying Kerala menu items, whenever you get the opportunity.
Image credit: sailusfood.com, recipes.ebest 
Kerala Menu