Belgian Menu

24 Jun 2011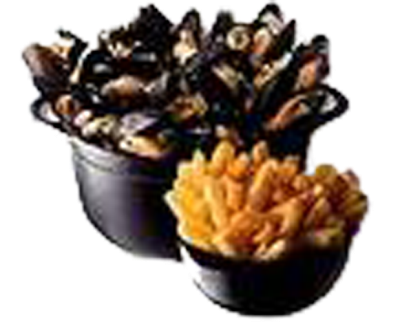 Belgian menu is a collection of several exotic and traditional dishes most of which are served with mayonnaise and ketchup. Common sauces used in most menu items include hollandaise sauce, béarnaise sauce and carbonade flamade, which not only adds to the flavor of the dish but also offers an authentic taste to the dish. Here are some common menu items of Belgian cuisine.
Belgian appetizers:
Mosselen friet – These are served as appetizers with beverages and are mainly chips and mussels.
Waterzooi – This is a very rich chicken stew prepared with cream and eggs which is closely associated with ghent. It is served with bread in a rich spread of mayonnaise and cheese.
Belgian Lunch Ideas:
Konijin in geauzellapin a la gueuze – A main course dish which is excellently flavored rabbit served in gauze which is actually sour beer, well fermented.
Stoemp – This is a main course meal which is prepared with smashed potatoes,  with different vegetables. It is served with sausages and special Belgian sauce.
Boterhammentl Tartines – This is rustic bread slice, served with an uncovered spread often in the form of soft cheese and pate, served on-board. The dish is normally eaten with fork and knife.
Waffles – Waffles are served in two styles mainly – liege and Brussels – one of the most common street foods.
Belgian dessert ideas:
Chocolate cake  – This is a delicious filled chocolate cake which is mainly served as a dessert in Belgian menu.
Belgian menu items are all about the right combination of sauces with rich foods, adding to the unique texture and taste of the food.
Image credits: kiwanishasseltdelangeman.be
Belgian Menu