Provencal Menu

16 Jun 2011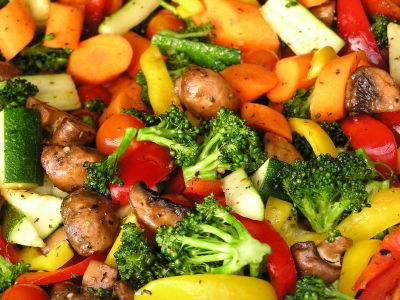 Located in the Southeastern region of France, the city of Provence experiences Mediterranean type of climate. No matter wherever you stay in the city, eating is just a pleasure here as Provencal menu is one of the healthiest yet the most delicious! Most of the cuisine in Provencal is prepared of olive oil, garlic, tomatoes, and some aromatic herbs, which makes it distinctive. Here are some traditional Provencal food ideas.
Breakfast menu ideas:
Proven Tapenade - finely chopped olives, garlic, and capers pureed and mixed with lemon juice and served with toasted slice of bread.
Roasted Vegetable Galette - an excellent starter grilled with assorted vegetables like tomatoes, leeks, potatoes, and olives.
Lamb chops with garlic and olive oil- Rich cassis and herbal flavored dish prepared of tender lamb ribs, olive oil, garlic, and pepper.
Provencal lunch menu options:
Bouillabaisse - mixed seafood stew, containing mixed fish, onion, orange peel, garlic, parsley leaf, saffron powder, and olive oil.
Provencal stuffed Zucchini - Grilled Zucchini stuffed with bacon, onion, garlic, bell pepper, ground pork, and eggplant.
Summer vegetable gratin - Tasty appealing recipe made of olive oil, summer squash, tomatoes, onion, garlic, Zucchini, shallots, grated cheese, basil leaves and bread crumbs.
Pissaladiere - tasty onion tart first introduced by Roman cooks.
Dessert options:
Almond Crème Caramel - Custard prepared of almonds, brown sugar, egg yolks, and almond syrup with caramel topping.
Apple and Beer Clafoutis - a kind of French pie prepared with apple, egg, milk, flour, butter, and vanilla extract.
So, what are you waiting for, bring home the taste of Provence and treat your family and friends to lip-smacking meal today! 
Image credits: life123.com 
Provencal Menu