New York Menu

16 Jun 2011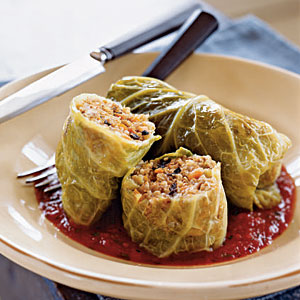 New York is famous for its variety of food, as the cuisine here belongs to various ethnic groups. It is real pleasure to taste each New York menu item including its huge variety of wines. You can find a large variety of delicious food, although the city is famous for their cupcakes, brownies and cookies. Here are some interesting New York menu ideas, to help you organize any kind of event.
Appetizers:
·         Oysters with Mignonette Gelee- Minced ,marinated and refrigerated shallots  served with gelatin sauce is an integral part of any New York Menu.
·         White Crudites with Buttermilk Dip- Crudites ( raw sliced vegetables)consisting of asparagus, cucumber, and celery stalks and served with a dip made of a combination of ingredients including buttermilk, salt, pepper, lemon zest and juice.
·         Rice Stuffed Cabbage- cabbage leaf rolled and steamed with a stuffing made of onion, tomatoes, parsley, rice and other herbs.
·         Individual Pork Potpies-Pie made of flour, carrot, onion and other herbs  dipped in a stew   consisting of boneless pork , fresh thyme bay , onion and other herbs and spices.
Soups: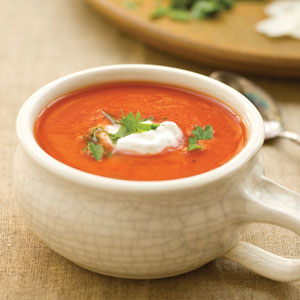 ·         Creamy winter squash soup- squash, onion, butter , salt and chicken broth boiled together to make a healthy dish served with a dollop of sour cream.
·         Albondigas soup- Traditional meat ball soup consisting of some selective vegetables like carrot, beans, onion, tomato and other spices and herbs.
·         Cold tomato summer vegetable soup- healthy soup  with  selective vegetables bought to desired consistency by mixing tomato juice.
Beverage:
·         Classic Egg Nog-  tasty drink  made  combining together egg, sugar, milk, cream, dark rum and pint bourbon.
Pasta:
·         Asparagus Pesto with Pasta- Dried pasta cooked with asparagus, baby spinach leaves, garlic, cheese and pine nuts.
·         Baked Ziti- Classic dish  baked  by mixing  pasta, sausage, onion, fresh rosemary, cheese and other  sauces.
·         Chicken pasta with thyme mint cream sauce- boneless chicken, cream, fresh thyme, vinegar, white wine and other ingredients  cooked together to make the recipe delicious.
Sandwich:
·         Apple peanut butter sandwich- Brown bread cut into two halves and bind together with coats of peanut butter and apple slices.
·         Arugula, Mozzarella, Tomato on Focaccia- tomato, onion, arugula  and  red-wine vinegar marinated together before filling it between bread slices coated with  mozzarella and mayonnaise.
·         Braised BBQ Beef sandwich- Beef cooked with onions, tomatoes, and barbeques sauce and served with  hamburger buns.
Desserts: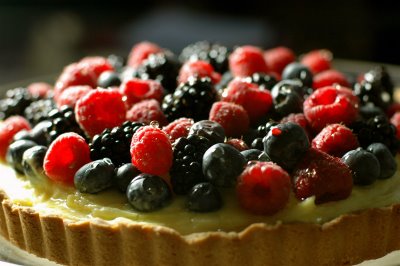 ·         Apple Almond Cranberry Pie- delicious recipe  baked together with almond paste, apples, cranberries, oats, flour and sugar.
·         Apple coffee cake- Fabulous breakfast  cake  baked by mixing  flour, baking powder, butter, sugar, milk, baked apple and other ingredients.
·         Berry tart- flour crust  with filling made of cheese, cream, sugar, variety of berries and orange marmalade.
·         Walnut  Snowball Cookies- tasty crispy cookies with  black walnut , butternuts and hazelnuts.
So check out New York menu wherever you can and enjoy dishes which you love!
Image credits: stanfordslavdom.wordpress.com
dietihub.com labellacook.blogspot.com
New York Menu