Polynesian Menu

16 Jun 2011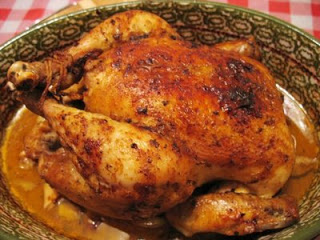 Polynesia is an island city known for its dynamic culture and great food. Usually when you think about Polynesian menu items and its authentic food,  the first thing that comes into mind is chicken, poi and pineapple. However, these are few staple ingredients they use while cooking but traditionally Polynesian menu consist of sweet potato, rice, beans and taro roots and other ingredients that add flavor of authenticity to the dish. Here are some interesting  menu ideas:
Polynesian breakfast menu ideas:
·         Vinaigrette dressed sliced pineapple salad- A health beneficial salad containing olive oil which minimizes heart disease. Among the other ingredients the salad contains bacon, red wine vinegar, and lettuce leaf, diced pineapple, onion, flaked coconut and toasted nuts.
Lunch Menu Ideas:
·         Lanai Roasted Chicken- An ideal starter; chicken grilled with pineapple juice, coconut, butter, salt and lime juice.
·         Polynesian style pork ribs- Boneless country style ribs cooked with garlic cloves, onion, crushed pineapple, brown sugar and other sauce to make it tangy and tasty.
·         Poisson cru- A traditional side dish to be served with rice. The dish consists of fresh raw fish soaked in sea water and marinated with lemon juice and served along fresh tomatoes, onion, cucumber carrot and bell pepper.
·         Polynesian Rice - Cooked rice mixed with sautéed bell pepper, onion, boiled chicken, shrimp, egg and Polynesian special sauce to make the dish unique.
Polynesian dessert ideas:
·         Haupia  - All time favorite sweet coconut cream custard specially made of coconut milk, corn starch and sugar.
·         Polynesian cheesecake- tasty dish to finish with,  prepared of  cream cheese, sugar, egg, milk , butter, and fruit sauce.
So, if you are yet to try out Polynesian menu items, you should just give it a try and check out for yourself!
Image credits: roxanasculinaryblog.blogspot.com
Polynesian Menu