Holiday Menu
16 Jun 2011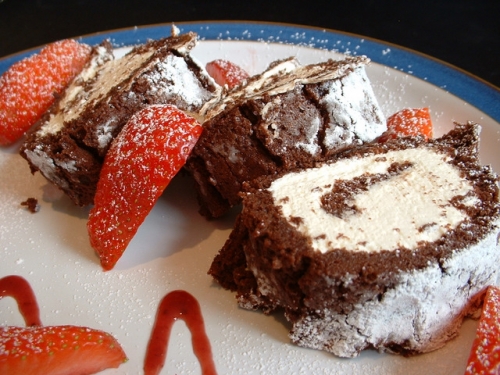 Holidays mean parties! If you are hosting a party this holiday session, then you ought to try this tastefully designed holiday menu from ifood. Each of these menu ideas have been handpicked to ensure an elegant dining experience and the complete satisfaction of the guests invited, which gel well equally into a sit down or a buffet party!
Mouthwatering Holiday Menu Ideas
Try this Japanese appetizer to give your menu an Asian touch. Healthy and nutritious appetizers, these are creative twists to the simple kabobs, which are holiday favorites. Serve with soy sauce and balsamic vinegar.
Goat cheese and beets get on like house on fire. The mild tanginess of goat cheese and earthy sweetness of beets gel perfectly. While fresh beets are the most preferred choice, you can use pickled beets as well.
Who won't love to enjoy these yummy appetizers? Served with Tabasco sauce topped with a little honey, it offers a refreshing blend of sweet and piquant flavors.
Why to restrict turkey only for Thanksgiving? Enjoy this roasted turkey roast stuffed with garlic, bell pepper, red pepper, cheese, green chili peppers and parsley.
This is a perfect dish for any holiday menu! Stuffed with a mixture of veal, pork, mushroom, egg, and parsley, this dainty dish is sure to win the hearts of any chicken buff. Serve it over a bed of sauerkraut.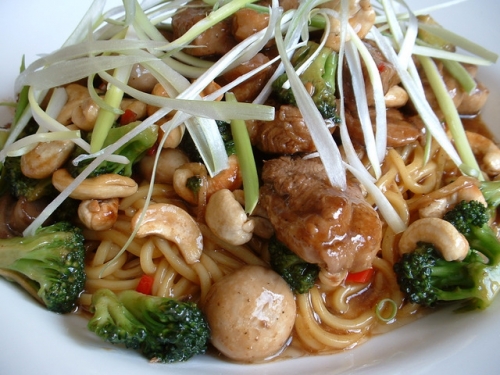 Try this unusual side dish of sesame-roasted duck and noodles. The vegetables and sesame add to the crunchiness of this Chinese delicacy.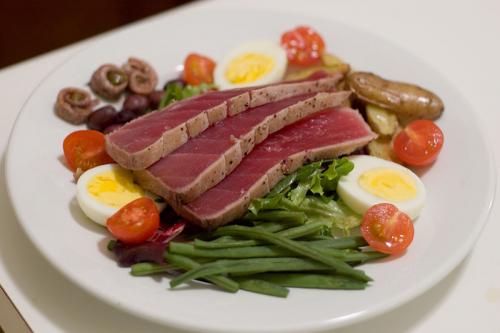 This French side dish is prepared using a blend of Skipjack tuna, flat anchovies, capers, French olives, and haricots verts, and spiced with Dijon mustard, lemon juice, and garlic. Relish this dish with French bread for added taste.
Goodness of cranberry with the richness of mayonnaise and the crunchiness of pecans and apple makes this dish an undeniable dessert choice for a holiday meal.
This soft, light cake has texture very similar to the Mamon. The base cake is baked without butter. A delicious holiday dessert, this tastes good with cappuccino.
I always serve a cup of hot chocolate to wrap up the holiday party with a chocolaty touch! A topping of fresh cream enriches its flavor.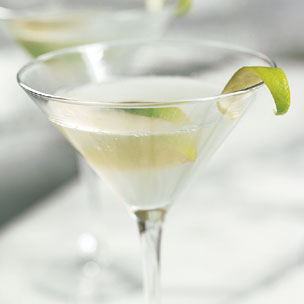 No holiday menu is complete without drinks. So, why don't give this gin fizz a try to add a fizzy touch to your celebrations?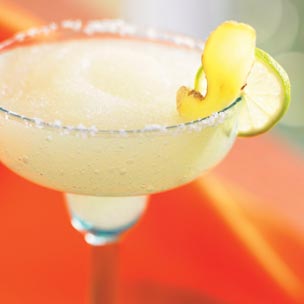 Easy to make, great to taste, this refreshing drink is a perfect choice for any party.
Ready to host the party with this exotic holiday menu? Try it and enjoy the appreciation!
Image Credit: ifood.tv
Holiday Menu