Indian menu

14 Jun 2011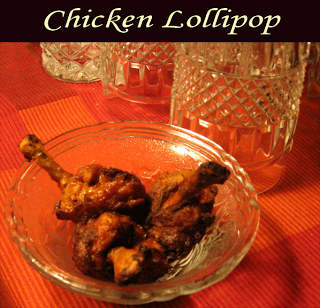 Indian cuisine is known far and wide for its variety and taste.  Indian menu is a variety of assorted dishes, reflecting the true culture and ethnic diversity of the various regions of the country. The extensive use of herbs, spices, vegetables and other ingredients make Indian dishes quite popular.
Indian menu ideas for special occasions:
Festivals and other special occasions in India are an embodiment of Indian tradition and exemplary dishes along with a lot of fun and frolic. Whenever you plan to organize a feast your menu can start with some fried tasty snacks like
·         Cauliflower/onion pakora- Tasty crispy spicy pakoras are prepared with simple chickpea flour batter with some spices to make it spicy, wrapped around cauliflower and fried in deep oil.
·         Chicken lollipop-marinated chicken  fried and dipped in sweet tangy sauce
·         Vegetable cutlet or samosa- crispy pastry made out of assorted vegetables and potatoes.
·         Crème soup- veg as well as non-veg made of tomato , vegetable, mushroom and chicken
Indian menu ideas for breakfast
Breakfast is the most important meal of the day. Since breakfast provides fuel for your brain to work the whole day, it needs to be nutritious and fortified. Here are some breakfast menu ideas:
·         Aloo paratha- A tasty and filling bite prepared with flour, boiled potatoes and
spices which is later on deep fried in oil.
·         Puri - This is another deep fried delicacy prepared with flour and often served with sabji ( mixed vegetable curry).
         Idli sambhar - This is a south Indian dish which is mainly prepared by steaming crushed rice and served with sambhar.
Menu Ideas for Lunch:
·         Chicken pulao, jeera pulao, khema pulao, tomato rice, vegetable pulao, tamarind rice , birayni- It is a main course and  the variation in their preparation represents the culture of different part of Indian states.
·         Butter Nan/ puri-  a filling dish made of flour – an important part of Indian menu.
·         Aloo dum kashmiri- cubed potatoes cooked in rich onion and tomato gravy.
·         Palak paneer- fresh spinach  and cottage cheese cooked  with herbs and spices
·         Dal makhani/dal fry – assorted lentil cooked with different herbs and spice to give it a different taste
·         Sambar/paneer pasanda/ Butter chicken masala or chicken do piazza/ mutton curry  can also be added  in the wedding menu
Desserts:
·         Gulab jamun-  A  syrup based  dessert made of milk, kesar , cardamom and unsalted butter
·         Kulfi-  special Indian ice-cream made of milk and kesar
·         Gajar ka halwa- Fresh grated  carrots boiled with milk and sugar
·         Ras Malai- tasty sweet prepared with homemade cheese, reduced milk and pistachio.
So, what are you waiting for – try out any dish from the Indian menu and let us know how you enjoy it.
Image credits: cookingupsomethingnice.blogspot.com firehow.com ayushveda.com
Indian Menu