Nochebuena Menu
10 Jun 2011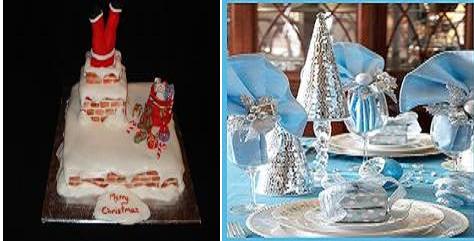 La Noche Buena is the Spanish word for the Christmas Eve, which when translated into English means The Good Night. Why not make this beautiful night a more enchanted and exotic one with a delicious Nochebuena Menu? We bring to you some exclusive Spanish delicacies, with some easy to follow recipes to make your celebrations even more vibrant.  Before spreading out the lavish menu  ideas, let me give you some trivia about the typical Spanish Christmas Dinner menu.
A typical Nochebuena Menu is something as given below:
1. Tapas/Appetizers
2. Primer Plato/First Course
3. Plato Principal/Main Course
4. Postre/Dessert
5. Drinks [Alcoholic/Non-alcoholic]
Feel the royal dining experience with our exclusive Spanish Christmas Dinner Menu.
A Splendid Nochebuena Menu
Recreate the magic of this scrumptious chicken Tapas which you enjoyed at your Spanish restaurant at your home. This wonderful appetizer is surely a delicately vibrant start to you joyful merrymaking.
Croquetas de Jamón - Ham Croquettes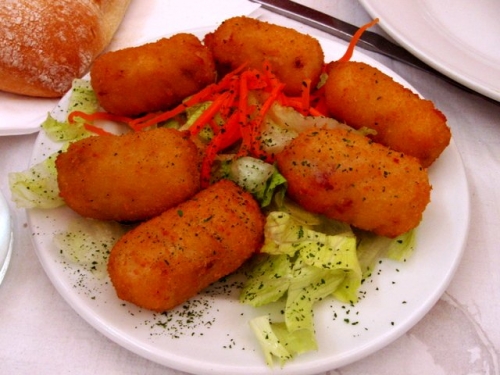 This small, deep fried fritters are sure to add the zing to your Christmas party. The best part of this recipe is that you can prepare the dough earlier and freeze it. The creamilicious Spanish appetizers can be made more relishing when enjoyed with a glass of red wine.
This cold soup is a must include in the Spanish Christmas dinner menu. A yummy Spanish dish, this creamy rich soup gets its rich taste from the yummy blend of sour cream and cucumber chunks. Add a crunchy effect to this delicious soup with a handful of toasted almonds.
Steamed White Asparagus With Garlic Mayonnaise 
White asparagus is the darling of Spaniards. So, why don't you try this yummy dish as the first course in the menu? A very simple dish, the creamy garlic mayonnaise gives it a royal taste which people won't forget in their lifetime.
Roast Lamb - Cordero Asado
A must include in the traditional Spanish Christmas dinner, this yummy lamb dish is really succulent. A healthier option when compared to a duck or turkey roast, this is sure to delight the taste buds of your guests. Give a twist to the classic dish by adding rosemary and black pepper powder.
Patatas Fritas - Home Fried Potatoes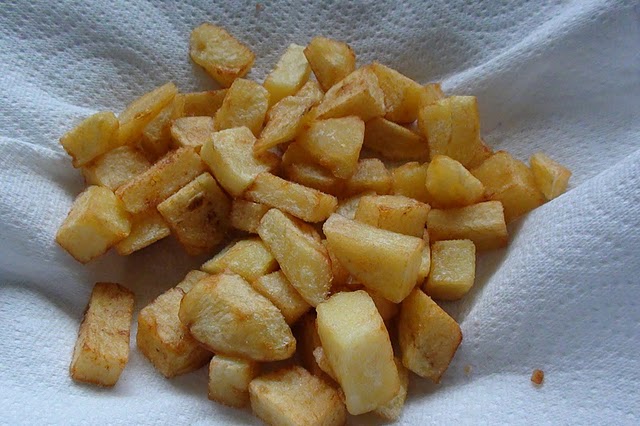 Nothing is tastier than these wonderful home friend potatoes. And when you are serving roast lamb at the dinner, these Plato Principal ideas are unavoidable. Try it out today!
Include this nutritious and tasty salad for a healthier choice in your Spanish Christmas dinner. The marvelous blend of lettuce and watercress is given a creamy appeal by the mixture of mayonnaise and sour cream. Season with salt and pepper. For a tangy twist, add a dash of lemon juice.
It is now time for desserts. Choose this sumptuous coffee flavored cake to give a zestful wind up for your merrymaking.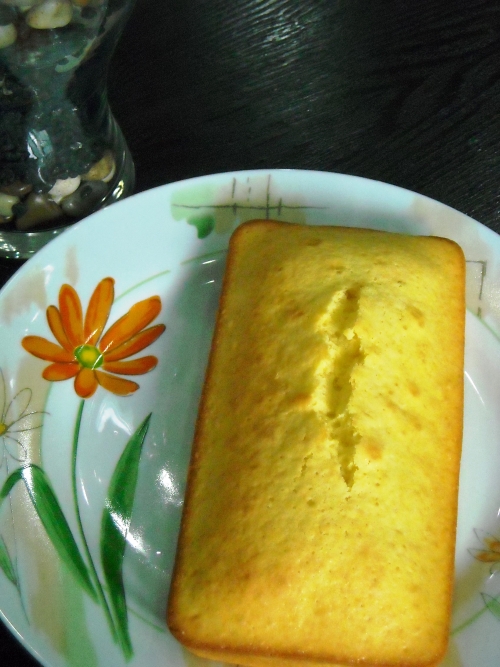 This is yet another good choice for Christmas dinner. A simple and easy to prepare dish, this perfectly gels with a glass of wine and coffee, as well.
All of us love Marzipan! But do you know that it is a yummy dessert on its own? Try it now to feel the real taste!
Drinks
No Nochebuena menu is complete without the inclusion of Spanish sparkling wine, Cava. A hot cup of espresso and few glasses of exclusive Spanish brandies are also undeniable entries for a marvelous Spanish Christmas dinner.
Try this splendid Nochebuena menu and let us know your experience!
Image Credit: zsuzsaisinthekitchen.blogspot.com, mmm-yoso.typepad.com, eatdrinkandtravel.com, wineatcatalonia.blogspot.com, cakecentral.com, momsturf.blogspot.com, ifood.tv
Nochebuena Menu