Holiday Brunch Ideas
7 Jun 2011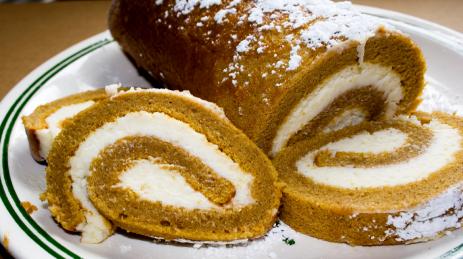 Searching for some exclusive holiday brunch ideas to boost up the vibrancy and zest of your holiday brunch party? You can now wind up your search. Ifood presents a yummy collection of holiday brunch ideas that is refreshing as well as yummy. Have a look at these exotic holiday brunch ideas.
Elegant & Zesty Holiday Brunch Ideas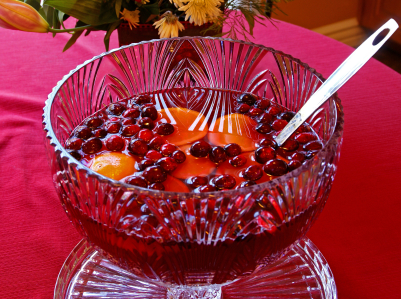 A refreshing and revitalizing drink, this is an ideal way to kick off any holiday brunch party.  The blend of cranberries with the invigorating soda spiced with cloves and cinnamon makes this simple drink a truly exotic one.
This is a delicious brunch dish that can be prepared well ahead of the party time and stored. The walnuts add a crunchy effect to the silky appeal rendered by the luscious blend of cranberry and orange juice.
An easy to prepare bread, this silky smooth bread can be given a crunchiness with crushed pecans or walnuts or cashew nuts. Serve this bread warm with a jam or sweet spread of your choice and hot coffee.
Apples and cinnamon along with demerara sugar makes this an ideal entry into the list of holiday brunch ideas. These pancakes should be served hot with maple syrup or honey. Golden syrup and hot molten chocolate sauce are yummy additions as well. Sprinkle a little powdered sugar on the top for a sweeter effect.
Eggs are inevitable holiday brunch ideas. So, why not try this Egg Caliente? Eggs topped with salsa and rolled in tortilla and baked! The mesmerizing aroma is sure to lure your guests to ask for more.
Try this creamy quiche with the goodness of spinach and pancetta for a healthy holiday brunch idea. While pepper add to the zing factor, the blend of cheddar cheese, Parmesan cheese and cream gives it a glossy enticing appeal.
Croissants with Turkey and Brie 
Croissants with a twist! That is what I would prefer to call these exotic holiday brunch ideas. A specialty dish from the classic French cuisine, this easy to make croissant gets its delectable taste from the yummy raspberry spread.
Words fall short to describe this lip smacking lemon dessert. An interesting fruit dessert, your efforts will be appreciated by your guests wholeheartedly. Try including this Italian dessert as part of your holiday brunch ideas to show off your culinary skills.
The mouthwatering mixture of vanilla flavored yogurt with kiwi, blueberries, and strawberries with the crunchy effect from granola makes this simple dessert the best among your holiday brunch ideas. Try this to be adored by everyone.
Blueberries are always favorites among the fruits. So why don't you try this amazing blueberry pie as one the desserts for your holiday brunch party? A yummy dessert idea, this baked sweet comes with the healthy index as well.
Coffee/Tea
No brunch is complete with coffee and/or tea. So always have few varieties of coffee and tea handy. Keep the cold and hot variants along with healthy tea options.
Experience a royal dining experience with these zesty and royal holiday brunch ideas.
Image Credit: ifood.tv
Holiday Brunch Ideas