Caveman Diet Menu
6 Jun 2011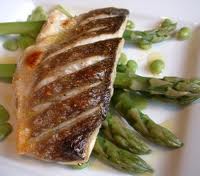 Caveman diet menu, better known to us as Paleolithic diet menu or Stone-Age diet menu, is a unique kind of nutritional concept that mainly stresses on the consumption of carnivorous diet, amply endowed with fats and proteins and a tad bit of carbs. This diet plan, fashioned after ancestral human diet,  traces back its roots to the Paleolithic times and is believed to be the ultimate dietary cure for many human physical woes.  A standardized caveman diet menu would include fish, meat, vegetables, roots and fruits. Forwarded by gastroenterologist Walter L. Voegtlin, Caveman diet is known to build body immunity, aid weight loss and promote overall health.
What To Eat And What To Skip On Caveman Diet Menu
Allowed
Restricted
Meat
Grains
Fish
Legumes
Vegetables
Dairy Products
Fruit
Salt
Nut
Processed Oils
Lip-Smacking Samples For Caveman Diet Menu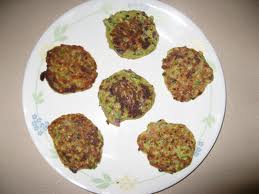 An ideal breakfast choice, zucchini pancakes not only makes for a nutritious morning meal, but is also extremely high on taste and flavor. The goodness of eggs, wheat germ and fresh zucchini combined with Cheddar and Parmesan cheese is good enough to spike up the taste of otherwise boring breakfast pancakes.

This wholesome, toothsome side dish is an absolute must try. Sautéed Swiss Chard tastes best when prepared with fresh chard. What's more, you don't need a baffling array of ingredients to prepare this. Just a bunch of chard, freshly ground white pepper, some seasoning and a little olive oil and voila, you have a tasty side dish ready for lunch.
This lip smacking dinner fare is a huge turn on. Wonder why? The awesome flavor of roasted beef melded with the delectable flavor of fresh sage make this main course dish a huge hit with foodies.  And yes, don't forget to use gluten free bacon to prepare this dish.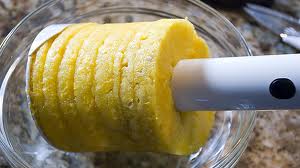 If you are wondering what to include for your dinner-time dessert, then something mouth-watering as creamy pineapple pops would suit your palate. The very thought of creamy, frozen pineapple pops sitting on top of a wooden stick is good enough to get all sweet lovers drooling.
Caveman diet menu is all about healthy noshing. The only unique thing about this diet is that unlike other fad diets, caveman diet entirely bets on traditional diet fit for hunt-gatherers, and hence, include loads of meat and fruits in its menu must-haves.

Image Credit: ifood.tv
Caveman Diet Menu