Holiday Lunch Ideas
6 Jun 2011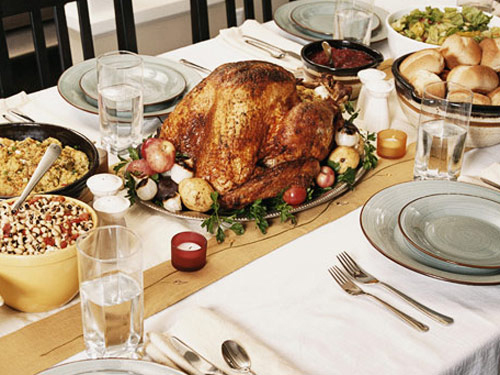 Ifood offers some exclusive holiday lunch ideas which are sure to leave your guests satisfied and amazed. Check out this unique collection of holiday lunch ideas to indulge in sinfully rich extravagance without any guilt.
Elegant And Exotic Holiday Lunch Ideas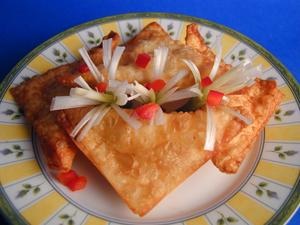 Deep-fried extravagances get a better taste when relished with often lemon or pickles. The taste of these rich, crispy crab wontons with the creaminess of the cream and served with a spicy dip will remain in your taste buds forever.
Talk about a low-maintenance appetizer. These lip smacking beauties are colorful treats to your holidays. Include this easy and delicious appetizer for adding that royal touch to your holiday lunch ideas.
A true holiday drink with the unique blend of rum and nutmeg, this luscious drink gets an added taste when relished warm. Add this to enjoy an exotic holiday lunch.
The delectable blend of cranberries with orange, soda and lemon juice, spiced by cinnamon, is a drink that is ideal to be included as part of your holiday lunch ideas.
What can be a better entrée than smoked turkey for a holiday lunch? A Thanksgiving specialty, this delicious turkey is sure to add more flavor to your merry making. Spice up your holiday lunch ideas with this marvelous peppery dish!
A very simple, yet utterly delicious dish whose aroma itself is mouthwatering, fillet of sole is the perfect blend of fish with butter. Garnished with almond slices and lemon wedges, this dish in no way can be excluded from your holiday lunch menu. This dish becomes even more appealing to the palates when relished with potato wedges.
Duck stuffed with an impeccable blend of lip smacking spices, deep fried and serve with a spicy chutney… Words fall short to describe its delectable taste! Try yourself for a marvelous holiday luncheon.
Red Cabbage Slaw with Cranberry Whipped Cream Dressing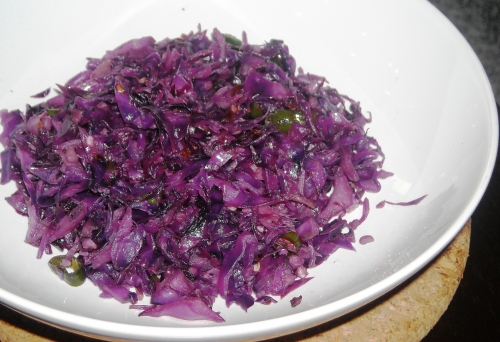 Nothing other than yummy will be apt for describing this humble dish. A very simple dish, the cranberry dressing gives it a twist of elegance.
The delectable salad with the crunchiness of walnuts and pear with the creaminess of blue cheese adds a silky touch to the yummy holiday lunch ideas.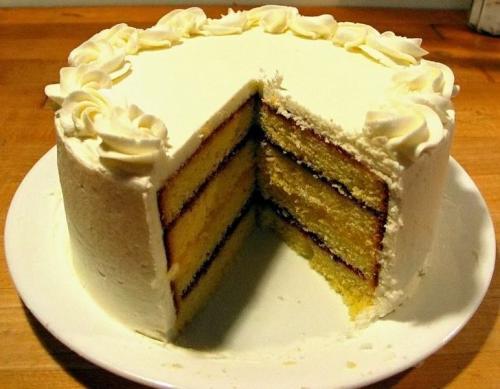 The nutty fruit cake with richness of apricots, raisins and peaches is an undeniable entry into the list of holiday lunch ideas. This mouthwatering dessert when served with an ice cream of your choice makes it even more luscious.
The yummy blend of dark chocolate with brown sugar and double cream makes this delectable dessert a royal one.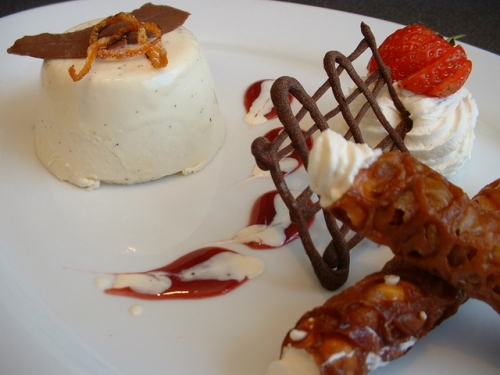 Each and every moment you spent preparing this awesome dessert from French cuisine will fetch you loads of appreciation. A frozen dessert perfectly that will perfectly fit into any holiday lunch ideas, the full fat milk and double cream encourages this dessert to ooze a richer and creamy appeal, making it even more luscious.
Now it is time to try these marvelous holiday lunch ideas. Have a great holiday luncheon!
Image Credit: compunicate.com, ifood.tv
Holiday Lunch Ideas