Acid Reflux Diet Menu
3 Jun 2011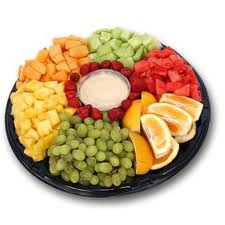 Acid reflux diet menu is a heart-burn friendly diet regime that includes foods and recipes that are deemed ideal for people suffering from gastroesophageal reflux disease or GERD. The good thing about this chronic digestive disorder is that it can be fairly ameliorated by lifestyle and dietary changes. Although antacids can come to one's rescue, it's best to stick to a diet that won't irritate stomach or trigger acid reflux. Here rolls in the need for acid reflux diet menu. If you are wondering on what kind of food you can eat while following acid reflux diet, know that consuming food that won't inflame our esophagus. Here is a sample acid reflux diet menu to help you know the kind of food to eat and what to avoid when suffering from GERD.
Dietary Checklist For Acid Reflux Diet Menu
Allowed
Restricted
Cereals
Chocolates
Vegetables
Peppermints
Fruits
Fatty Foods
Dairy Products
Coffee
Meats
Beverages
Healthy Foods That Can Make A Difference To Your Lives
Nothing makes for a hearty starter better than cream of chicken soup loaded with minced chicken, cream, cheese and pepper. This light chicken broth is extremely flavorsome and makes for an ideal starter choice for acid reflux diet menu.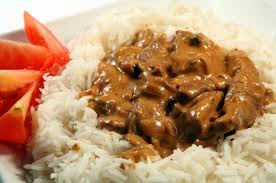 Beef stroganoff is a tasty stew prepared with strips of beef, mushrooms and onions. Prepared with flour based gravy, this beef stew is flavored with mustard and sour cream and tastes extremely delectable when eaten with rice or noodles.
Baked chicken breast is an ideal dinner recipe that can be savored singularly or enjoyed with rice and vegetables. Flavored with sauterne wine, pepper and paprika, baked chicken breasts makes for a wholesome dinner delight. What more, this chicken delicacy is absolutely safe for your esophagus and is highly recommended for those following acid reflux diet.
Brown rice is any day a healthier choice over refined rice grains and makes for an extremely healthy treat. For added flavor, add a handful of parsley to your rice while cooking and enjoy an extremely flavorful dinner fare.
Acid reflux diet menu eliminates irritants from the diet and includes only those foods or ingredients that do not irritate esophagus or hike the risk of acid reflux.
Image Credit: ifood.tv
Acid Reflux Diet Menu