Potluck Brunch Ideas
3 Jun 2011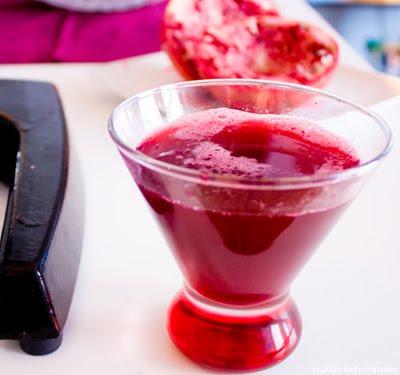 If you are feeling lazy, then chuck out your laziness and enjoy a party with these delightful potluck brunch ideas. These delicious brunch ideas from ifood are assured to entice you taste buds and leave you refreshed and satiated. Read on to know more about these palatable ideas for potluck brunch.
Easy And Elegant Potluck Brunch Ideas
Overnight Caramel French Toast 
This European breakfast dish is an admired and adored choice of easy as well as fussy eaters. The toast gets such a delectable taste by absorbing the delicate mixture of brown sugar, corn syrup, vanilla extract and milk overnight.
Chocolate Doughnuts   
A single bite of these potluck brunch ideas overflowing with molten chocolate is sufficient to leave you addicted for a life time. The chocolate hazelnuts spread adds to the creaminess and richness of these chocolate doughnuts.
Butter Apple Pancakes 
These yummy pancakes add a touch of elegance to your ideas for potluck brunch. The wonderful mix of orange peel, cherry jam and apple with butter just melts in your mouth.
These yummy rolls made with butter are ideal desserts that can undeniably be included while you put together  brunch ideas.
Cheese, Bacon and Onion Crepes 
Give a savory touch to the potluck brunch with these splendid cheese crepes. The creamy crepes are simply delicious.
Now you can relish the goodness and taste of fudge cake and brownies at the same time. A yummy blend of fudge and brownies with the crunchiness of walnuts and chocolate chips, these fudgey nut muffins are luscious potluck ideas.
Fresh Fruits 
Keep as wide assortment of strawberries, blueberries and blackberries along with other fruits including pineapple, watermelon, banana, cantaloupes, musk melon, mangoes, grapes and oranges.
Fresh Juices & Drinks
You can serve fresh juices like orange, pomegranate and pineapple or even granitas like mango or strawberry. Coffee and tea should also be kept handy.
Have an enthralling party with these splendid potluck brunch ideas!
Image Credit: ifood.tv 
Potluck Brunch Ideas