Tangerine Menu
2 Jun 2011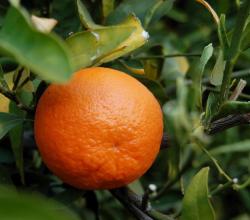 Working with a tangerine menu? This can be a little challenging as most ideas that come to mind are dessert based.  Fret not.  Here are some really fancy ideas for a spectacular tangerine menu.
Tangerine Butter
This is a delicious spread to use on bagels, sandwiches, croissants or just eat by itself. After making this butter ladle into hot, sterilized jars or freezer containers, cover tightly, label, and store it in the freezer or refrigerator. The best kind of tangerines for use is the old-fashioned Darcy, with their loose peel and characteristic flavor. Clementine and Mandarins, which are also tangerines, are great to eat raw, but in marmalade or butter, their flavor is impossible to tell apart from that of other sweet orange spreads.
Tangerine Martini
This drink is going to look really fancy on the tangerine menu. Not very many people would have tried this spin off of the martini. Remember to chill your martini glass by either sticking it in ice or putting it in the freezer while you mix the cocktail. To give this cocktail special touch, rim the glass with some powdered sugar. Put a couple of pieces of tangerine in the glass to make it look snazzy.
Rack of Lamb in Cranberry Tangerine Sauce
Does this dish just not sound luxuriously delicious? Just the sound of it should make one want to get a taste of it immediately. Who would ever think of pairing lamb and tangerine cranberry sauce together?  It makes for an excellent combination of flavors. The delicious sauce makes the dish extremely delectable and aromatic.  This food item is definitely a must for a tangerine menu.
Ok, who doesn't absolutely love mousse? This dessert will be a hit with adults and kids alike. The extra special thing about this food item is that not very many people who have had tangerine mousse before. It's usually chocolate mousse or strawberry mousse, tangerine mouse? Prepare for second and third helpings!
Spicy Tangerine Shrimp
This is a fantastic shrimp dish with tangerines and some Asian flavors. Tangerines can have a fairly subtle flavor so the idea is to season the sauce without overpowering the flavors of this fruit. Basically you want to balance the flavor of the tangerine with the saltiness from the soy sauce, some relish from the vinegar, a bit of sweetness from the honey and some chili heat. The end product is a dish of moist shrimp covered in a sauce with the aroma and flavor of tangerines.
Did you know that Tangerines often are crossed with other citrus fruits, such as the orange, to produce distinctive varieties? This fruit is extremely succulent and delicious and these dishes mentioned above will make any tangerine menu look super good.
Image credits – ifood.tv 
Tangerine Menu