Brunch Finger Foods

2 Jun 2011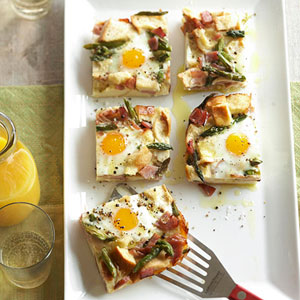 Brunch finger foods are tricky to plan. Ideally, brunch finger foods are to cover the breakfast and lunch together ; hence you have to take special care about its calorie value and nutrition value. Brunch finger foods can be planned on vegan and non-veg foods. However, let's take a look on some brunch finger foods recipe have a fee of its type and food values etc and let's plan for a brunch menu for the next week end.
Brunch Finger Foods
Tofu fingers
Tofu is well appreciated for its food values and low calorie count. Tofu can be used for making excellent finger foods. It is baked food prepared with bread cumbers and minimum oil hence is good for digestive system. It is a quick and easy way for preparing tofu however, people with soy allergy should not have it.
This recipe of brunch finger foods is a delicious option for vegan brunch. It is easy to cook and perfect for any informal food menu; so you can use it for daily menu dinner. The ingredients are simple sliced mushrooms, zucchini, green peppers sliced, yellow bell pepper sliced sweet red raw peppers sliced and one cup of onion sliced and added with 1 cup of bean sprouts. One of the great advantages of this brunch finger food recipe is that any type of seasonal vegetables can be used in preparing it. This dish is to be prepared in olive oil and for garnishing you are supposed to use lettuce leaves, grated carrot, and silvered almond.
Florida Shrimp Rolls
It is another delectable non-veg dish in brunch finger foods list. The ingredients are simple; hot steamed rice, untoasted nori, two sliced avocados, baby carrots, cucumber. In Nori sheet pack the mixture veggies, rice, and shrimps like filler. You can serve it one whole or can cut them into pieces and eat them as tacos.  It is better to use soy sauce as the dip here.
Dessert Brunch finger foods
Dessert makes the perfect termination point of a brooch menu. You can consider sweet dishes like Pineapple angel cake, brownie muffins, diet coke cake, light lemon bars, cheesy saucy muffins etc. Apart from these, granola bars, sweet pancakes, apple pie, cream waffles are wonderful food recipes for making quality dessert finger foods. Brunch desserts can be planned with sugar substitutes which add health value of the food taste as well.
Now its your time for planning your brunch finger foods menu; however if you are looking for some more brunch finger food recipe consult ifood.tv recipe.
Image credit: ifood.tv 
Brunch Finger Foods