Dessert Finger Foods

1 Jun 2011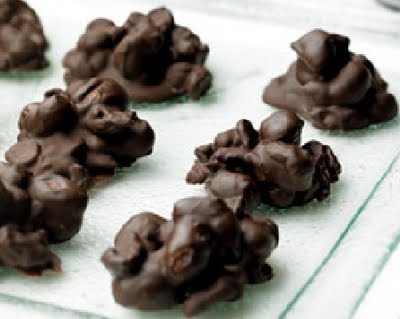 Dessert finger foods are soul of any party; although dessert finger food recipes are all time favorite for kids and adults alike, making healthy dessert menu demands great planning. Dessert finger foods are mainly served after dinner therefore it is better to make them with low calorie ingredients and preferably with gluten free materials.
Tasty Dessert Finger Foods
In plain way sweet pastries, chocolates, sweet foods, and bite size fruits are healthy specimens for dessert finger foods which are universally favorite regardless community and culture. However, the variants are obviously changeable and ingredients are chosen depending on the food sensitivity of the consumers.
One of the universally accepted features of dessert finger foods is their placement of tray and these foods are easy to eat while standing. For examples cake pieces, pastries, chocolate muffins, marshmallow skewers, apple pie bites are wonderful specimens of dessert finger foods.
Chocolates can be delicious ingredients for dessert finger foods. Hardly a few people are there who are not crazy for chocolate pastries, chocolate dipped strawberry bites, marshmallow and chocolate bite dipped in coconut are some wonderful dessert type finger foods however, before consumption be double sure that you are not allergic against any of the dessert ingredients.
While talking about dessert finger foods, cookie sandwiches will get special mention because it serves with savory taste of cherry, vanilla cookies, and cream cheese creates a heavenly taste and is over all enjoyed by all whoever it is offered to have. These sandwiches are perfect for little foodies so it can be arranged in kids' parties as well.
Small bite sized fruits are one of the most delicious and healthy desserts foods and they are kids friendly as well. Different vibrant colors of fruits on a tray give a wonderful view as well for the foods as per its presentation is concerned. Season them with honey and a pith of rock salt, the swirling fruit dessert will be rocking on its own virtue.
Now onward while making dessert finger foods you will certainly not get confused; you can access more finger food recipes in ifood.tv recipe section.
Image credit: ifood.tv
Dessert Finger Foods