High Tea Party Menu
30 May 2011
A high tea party menu comprises breads and sweets that goes well with the tea being served. Always keep a pot filled with hot water and a wide assortment of tea flavors handy so that none of your guests will be left uncared. Read on to know some cool and enticing ideas for putting up a menu for high tea party.
The Ideal Menu For High Tea Party
Sandwiches
Sandwiches form the first course of a high tea party. Check out some interesting sandwich options that you can include while planning a high tea menu.
The open face egg salad sandwiches are simply alluring. Prepare without the crusts, cut into quarters and serve with Mozzarella Cheese slices and Tabasco sauce.
A completely vegetarian sandwich, this is loved by kids and adults equally. Slice into smaller pieces and allow tomato-chili sauce to drizzle over the same.
An open sandwich, this delicious and appetizing smoked salmon sandwich offers a true treat to your taste buds. Serve with a spicy dip of your choice.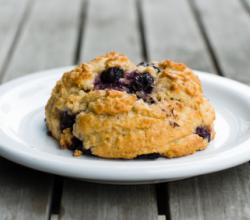 Scones
Scones follow sandwiches during a traditional English high tea. A very flexible dish, you can prepare a wide assortment of scones using fresh fruits or dry fruits. Serve these scones with clotted cream and jam or unsalted, sweet butter.
Fresh Blueberry And Sour Cream Scones 
Choose to make scones using fresh blueberries and sour cream. This simple scones are offer refreshing retreats to the palates.
A healthy, baked scone, this brings in the goodness of oats along with a marvelous chance to satiate your sweet cravings without adding too many calories.
Pastries
Pastries are the final course in a high tea party. You can try from the simple tea cake to cupcakes or the cream puffs or even mini napoleons. Shortbreads are ideal choices to be included as the final course of a high tea party menu. Read to know some pastries that are ideal choices for a menu for high tea party.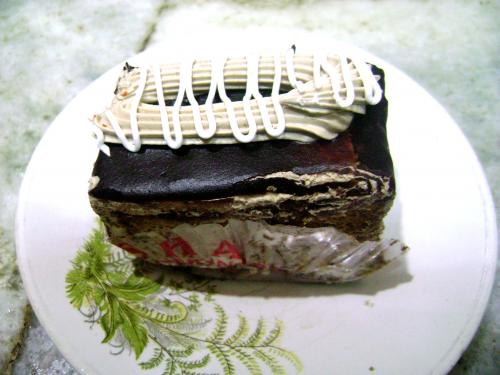 Chocolate Pastry 
Who won't love to have this yummy pastry? Sinfully rich with chocolate, these pastries will be adored by all your guests. Use fresh chocolate for a yummier option.
A wonderful recipe inspired by the French cuisine, the delicious blend of vanilla, eggs and chocolate can be felt as the cookies melt in your mouth. You won't regret including these cookies in your high tea party menu.
Tea
Last, but not the least comes tea. Offer a wide assortment of teas, including green tea, decaffeinated tea, breakfast tea and black tea. You may serve flavored teas, if you have guests who prefer those. Pour the milk first into the cup followed by the hot tea. Add sugar cubes, for those who need.
Try these high tea party menu ideas and have a blast!
Image Credit: ifood.tv 
High Tea Party Menu