Pumpkin Menu

27 May 2011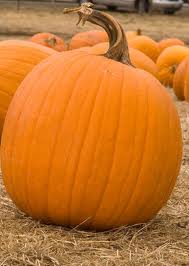 Working on a pumpkin menu? Don't let what you have traditionally seen being cooked with a pumpkin restrict you from getting really creative with this vegetable. Pumpkin is something we usually see in pumpkin pie, pumpkin bread, and perhaps pumpkin bars. But you can do so much more. Here are some fabulous ideas for a truly mouth watering pumpkin menu.
Pumpkin Soup
This is a great soup for weight watchers as well as the health conscious as has very less calories as compared to any soup.  Pumpkin soup makes a warm and cozy addition to any fall meal and the best part about this soup is that it can be enjoyed by both vegetarians and vegans alike. Savory, with just a little kick of cayenne pepper, your guests will surely be coming back for seconds!
Pumpkin Pie
Pumpkin pie is one of the most expected food dishes of the American holiday season. Second only to apple, pumpkin pie is one of the most well-liked pies in the United States, and finds its way onto most American dining tables. A markedly American dish, pumpkin pie has been eaten for several years in the United States around the holiday season and has paved its place as an American pie of choice. Serve it with some vanilla ice-cream; it will appeal that much more to the children.
When this vegetable is cooked with all the flavorful Indian spices and seasonings it takes on a completely new flavor. While cooking the aroma of this dish is enough to make anybody's mouth water. It does rank high on the spice scale so if you can't handle too much chili this dish is probably not for you. Serve this cooked dish with flat bread or steamed basmati rice.
Pumpkin Milkshake
Most people always end up with unusual amounts of pumpkin puree leftover and using them to make a pumpkin pie milkshake is a fresh and refreshing way to go! These pumpkin pie milkshakes are also a fantastic way to cool off after having the oven turned on all day scorching pumpkins for some puree. It may seem as an odd drink to make but once you take a sip of this heavenly delight, it will truly taste like manna from heaven.
Hopefully you enjoyed these wonderful pumpkin menu ideas. In case you were looking for some more recipes to play around with, take a look at these dishes  on ifood.
Image credits - ifood.tv 
Pumpkin Menu