Smart Dinner Time Choices
26 May 2011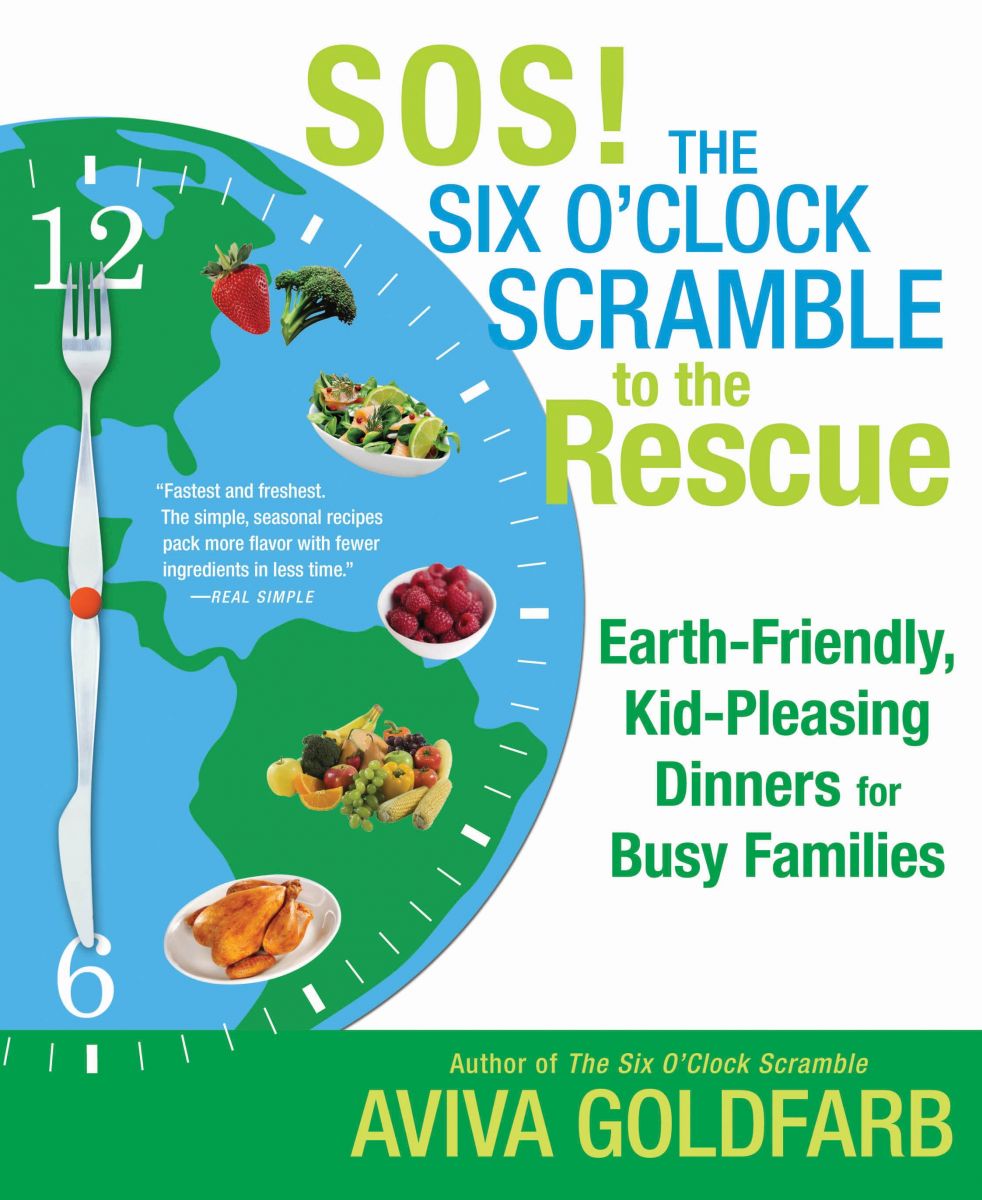 Eating green is not just about consuming more spinach, peas and lettuce.  In her latest book, SOS! The Six O'Clock Scramble to the Rescue; Earth-Friendly, Kid-Pleasing Dinners for Busy Families (St. Martin's Press, April 2010), renowned meal-planning expert Aviva Goldfarb takes her signature meal planning strategies a step further by advising families on how to also reduce their personal environmental impact through smart dinner-time choices.
Here are some quick tips from the book that everyone can follow to make dinnertime greener:
Eat Seasonally.  Eating fruits and vegetables that are in season not only tastes better and is smarter for the pocketbook, but it eliminates the carbon emissions caused by shipping foods thousands of miles
Eat Organic – But Only When it Matters.  We know that organic produce is better for your body and the earth, but since organic products can sometimes cost 50 to 100 percent more, families need to understand when it's most important to choose organic.  Refer to the Environmental Working Group's list of the produce highest in pesticides on page 108. 
Eat More Veggies and Sustainable Seafood.  Incorporating more non-meat proteins such as beans, tofu and eggs into recipes and eating sustainable seafood not only helps families do their part to preserve the planet's resources, but it also is economical and healthy. 
Eliminate Food Waste.  According to the New York Times, a family of four will throw out an average of 24 pounds of fruits and vegetables per month, or by another estimate, 15 percent of their groceries.  By planning a weekly menu, creating and sticking to a grocery list and making only one supermarket trip per week, families will greatly reduce food waste and spoilage. 
Grow A Garden.  Even if it is only a small planter, take the time to plant a small garden.  It is a sustainable source of food, is a fun activity for all ages and will save money on produce.
Reduce Supermarket Trips.  Aim to shop at the supermarket only once per week.  Less trips means less fuel burned, less money wasted and more precious time to enjoy with family. 
Buy in Bulk.  Buying in bulk reduces the amount of plastic packaging.  Avoid buying individual "snack packs" and package the goods instead in reusable containers. Buy meat and cheese and freeze into individual or family serving sizes.  And like many environmental strategies, buying in bulk is a great way to reduce the weekly grocery bill!
Reuse and Recycle.  Recycling and reusing is about more than just recycling newspapers and plastic bottles.  Keep a stock of reusable canvas or nylon bags in the car at all times.  Reuse extra plastic or paper shopping bags for other tasks.  Pack lunches in reusable containers.  Rinse and reuse or recycle aluminum foil, along with other cans, bottles and plastic containers. 
Composting is a Cinch!  Composting is one of the easiest things the average family can do to reduce their footprint and help the environment naturally.  Turning everyday organic waste (like grass clippings, raked leaves, veggie peelings, and fruit rinds) into rich soil not only reduces the amount of garbage picked up curbside by fossil fuel-operated trucks (then dumped into landfills), but also creates 100-percent natural, organic fertilizer.
This information was excepted from the book SOS! The Six O'Clock Scramble to the Rescue: Earth-Friendly, Kid-Pleasing Dinners for Busy Families.  To see where you can purchase the book, visit www.thescramble.com or www.amazon.com.
Smart Dinner Time Choices