Twenty One Day Menu

26 May 2011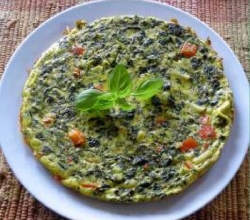 Three weeks are made of twenty one days and planning for three week's menu is called twnenty one day Menu.  How do you decide what goes on the stove and in your family's tummy during the course of the next three weeks? It's not too difficult, really. When planning a twenty one day menu, one must look at both a weekly and a daily schedule so that you don't have to stand in front of the refrigerator every day and wonder what could be done. Here is what you can do.
Mondays – For the three Mondays in your twenty one day menu, you could think of serving an egg dish and fruit juice for breakfast, a pasta dish for lunch and soup, pot roast and tarts of any kind for dinner.  
Eggs and bacon and juice for breakfast, Pesto Pasta for lunch and mushroom clear soup, beef pot roast and chocolate tarts for dinner
Frittata and orange juice for breakfast, Pasta arabiata for lunch and spinach soup, pork pot roast and cherry tarts for dinner 
 
Quiche and cranberry juice for breakfast, Pasta Alfredo for lunch and corn soup, chicken pot roast and coconut walnut tart for dinner
Tuesdays – for the Tuesdays of your twenty one day menu, try serving pancakes and milkshake for breakfast, a Mexican dish for lunch and for dinner, you can keep something light like a soup and salad plus a mousse for dessert    
Wednesdays – in your twenty one day menu, Wednesdays will most likely be the busiest of days. So you can stick to cereal and toast for breakfast, a finger-food recipe for lunch and Seafood with cheesecake for dinner and dessert    
Thursdays – in your twenty one day menu, Thursdays could be a day for waffles and juice for breakfast, Spaghetti for lunch and a vegan dinner with lots of vegetables and sorbet or fruit salad for dessert . 
Fridays can be on chicken menu; chicken sanwich, chicken soup, chcien salds, and chicken rice , it will be a deleicous chciken menu as well. Add custard at dinner as dessert.
Saturdays and Sundays being the weekend, why not starting the day with a brunch menu with pizza, risotto, fruit salad, and wonderful yogurt. For Sunday night have something special at night like baked food or BBQ chcicken treat.
In the same way, you can plan the whole of your twenty one day menu, to include easy, healthy as well as new dishes too, to make the whole twenty one days of cooking and eating interesting.
Image credit: ifood.tv
Twenty One Day Menu