Punjabi Thali
26 May 2011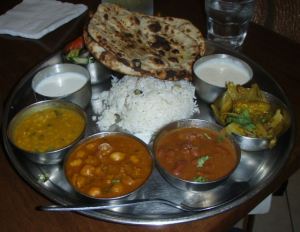 Punjabi Thali is ideally the concept of serving the rich delicacies from Punjab in a single plate. The various dishes of Punjab reflect the immensely rich culture and heritage the land owns. A Punjabi Thali can either be vegetarian or non-vegetarian.
If you have a look at a typical Punjabi Thali, you can see that it is an ideal source of balanced diet with whole wheat rotis, daal, vegetables, curd and sweetmeat. Punjabis prefer to enjoy whole wheat Indian flat breads, both stuffed and non-stuffed ones, they also consume rice in form of various pulav varieties during occasions like Baisakhi.
Ghee, paneer aka cottage cheese, vegetables like potatoes and egg plant and leafy vegetables like palak [spinach] and methi [fenugreek leaves] along with curd, preferably in the form of lassi, are inevitable ingredients of a Punjabi Thali. A traditional Punjabi Thali is made up of the following
Jal Jeera – Appetizer
Dal/Lentil
Subzi/Vegetarian
Non-vegetarian Dish
Rotis or Parathas/Cereals
Lassi/Sweetened Curd
Achar/Pickle
Papad
Halwa/Sweet
Read on to know about some marvelous, yet easy to prepare dishes that you can prepare when putting together a Punjabi Thali
A Delicious Punjabi Thali Menu
A favorite drink of the Punjabis, this appetizer is a delicate blend of cumin seed powder and lemonade. An appetizing drink, the black or rock salt present in this aids digestion.
One of the most sought after Punjabi dishes, Pindi Chana is prepared with chick peas and a variety of Indian spices. An easy to prepare dish, it can even be enjoyed with plain rice.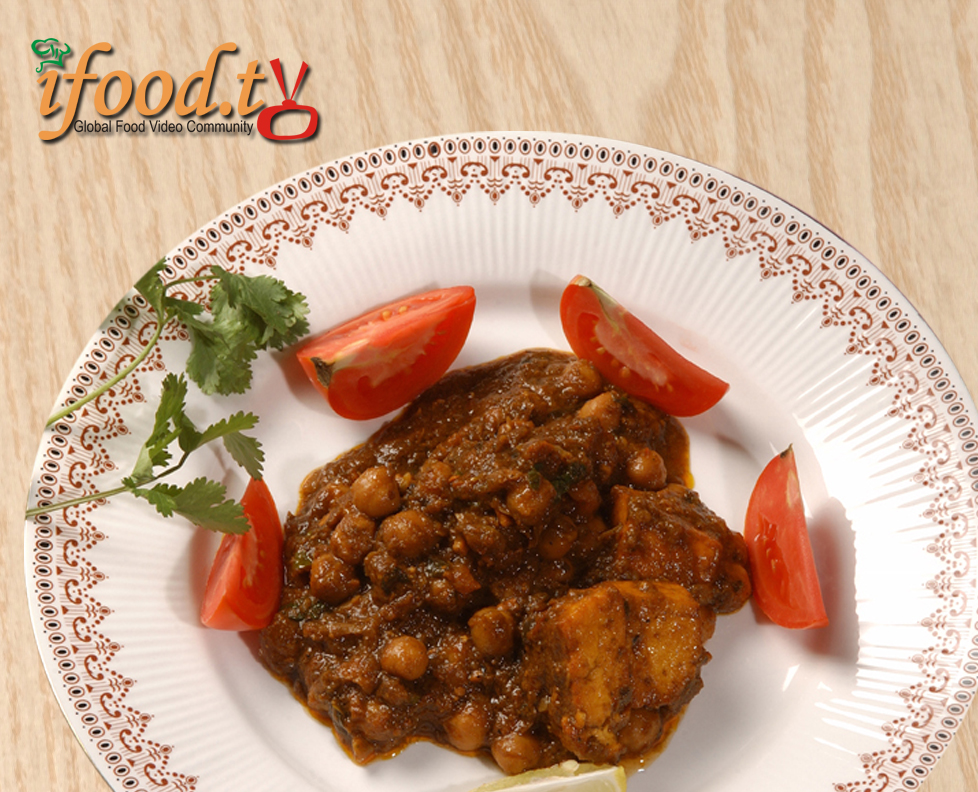 Bringing together the tanginess of dry mango powder with the distinct flavor of other spices, this potato dish attracts even the choosiest of the diners for a second helping.
The yummy combination of cottage cheese, fresh green peas and cream of milk in spiced onion gravy is sure to tempt people on diet as well.
This yummy chicken dish in cashew gravy and garnished with almonds is alluring feasts to the eyes and taste buds.
The layered Indian flatbread made using whole wheat flour is healthy and tasty. Ghee adds to the enticing aroma of this bread.
A simple, yet royal rice variety, this brings together the goodness of cumin seeds and green peas.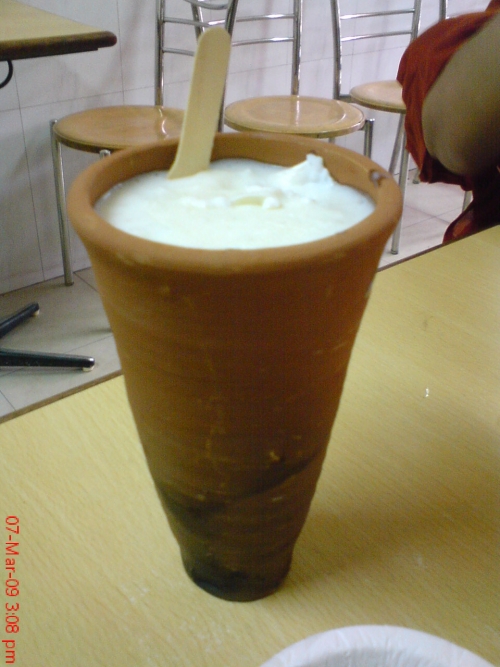 The hot., spicy mango pickle makes the perfect combination for laccha parathas.
A healthy yogurt side dish containing spinach, this is normally served to be enjoyed with rice.
Whisked curd with sugar, this drink is enough serves as a dessert as well. Along with quenching your thirst, this is very healthy.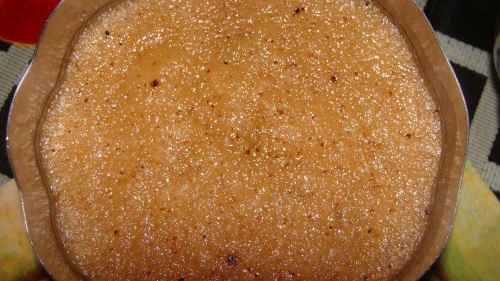 A thin, crispy wafer, this can be prepared in the roasted or deep fried form. Top the deep fried papad with a combination of onions, tomatoes, red chili powder and salt and a dash of lemon. This simple dish transfers into a yummy, elegant appetizer.
A sweet delicacy prepared using whole wheat flour and semolina, this is an ideal way to end a Punjabi Thali.
Aren't these Punjabi Thali dishes yummy? Try them today to experience the true flavor of Punjab. 
Image Credit: ifood.tv, hogletk.wordpress.com     
Punjabi Thali