Citrus Menu

25 May 2011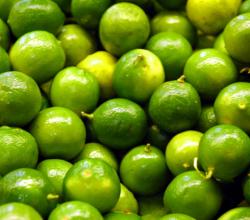 A citrus menu can include a variety of fruits and products. Typically people tend to think of oranges when thinking "citrus" but there are an assortment of fruits and a range of hybrids that fall under the citrus umbrella. Cooking with these fruits is going to mean preparing dishes rich in aroma, flavor and zing. Be ready to wow your guests with some truly unusual dishes that will make up this spectacular citrus menu.
What can be better than starting off a citrus menu with a good old fashioned screwdriver? If you have freshly squeezed orange juice on hand it will make the cocktail a little more special. If not, no worries, some Tropicana will do the trick. Mix with a shot of vodka and add a slice of orange on the rim of the glass to make it look pretty.
Spicy Orange Shrimp
This is a fantastic shrimp dish with orange and some Asian flavors. Oranges can have a fairly subtle flavor so the idea is to season the sauce without overpowering the flavors of the orange. Basically you want to balance the flavor of the orange with the saltiness from the soy sauce, some relish from the vinegar, a bit of sweetness from the honey and some chili heat. The end product is a dish of moist shrimp covered in a sauce with the aroma and flavor of oranges.
Chicken with Lemon Sage Sauce
This finger licking dish although sounds complicated to prepare is actually rather easy.  It makes a great meal and you don't lose on any flavor. The rich aroma and savory taste is exceptional and it pairs well with a sweet white wine. Lemon and sage make an unusual pairing and the chicken being cooked in this sauce takes on a unique flavor. Chicken flavored rice and green beans make the perfect side dishes for this recipe.  You can add your own fresh herbs of choice to make this even tastier.
Lime Cinnamon Basil Cookies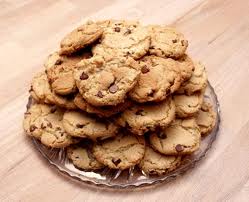 The use of basil really helps highlight the unique warm character of these cookies. This dessert is rather convenient to make and store, not to mention deliciously crunchy and buttery. Apart from the flour and salt you will need some lime zest, sugar, eggs, vanilla extract, nutmeg, cinnamon, basil, almonds, cream and butter to make these cookies to perfection.
Hope these dishes really make that citrus menu sparkle. If you are looking for more ideas, take a look at some of these recipes from ifood.

 
Image credits - ifood 
Citrus Menu