Tamil Thali
25 May 2011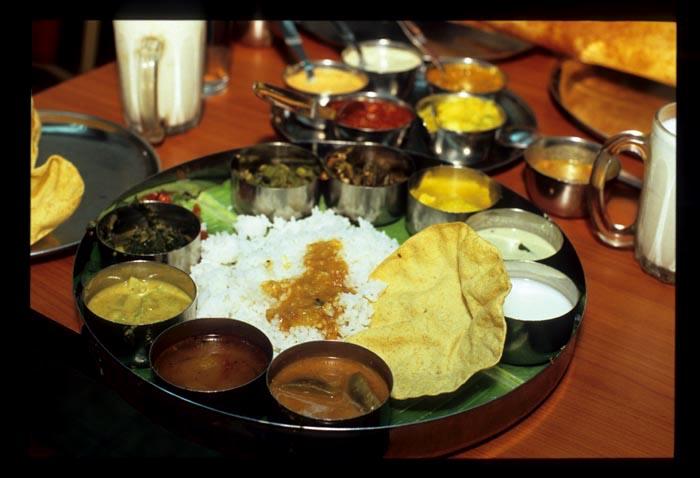 A Tamil Thali is a plated presentation of various dishes from Tamil cuisine. Right from the traditional Drumstick Sambar to the yummy Kesari, the Tamil Thali offers you a chance to indulge in a balanced diet. So if you are expecting a Tamilian guest, then preparing a traditional Tamil Thali is the best way to wow them.
A typical Tamil thali is made up of the following lip smacking dishes:
1. Sweet – Payasam or Kesari
2. Vada
3. Poriyal
4. Koottu
5. Rice
6. Sambar
7. Kara Kuzhambu/Vatha Kuzhambu
8. Rasam
9. Thayir Pachadi
10. Pickle
11. Appalam
12. Curd
Take a tour of these various authentic recipes to get to know more.
A Delicious Tamil Thali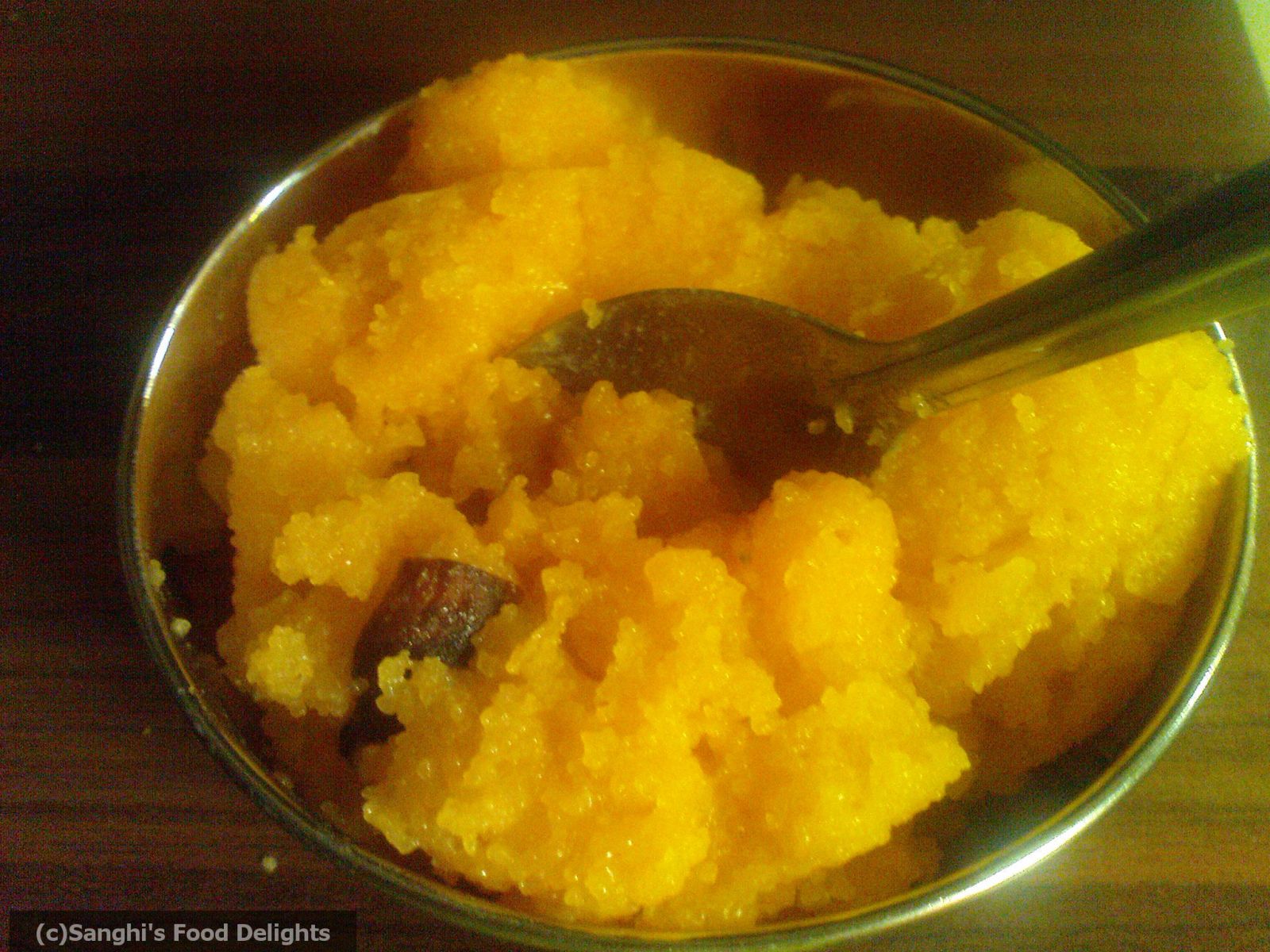 You will lose your heart to this sweet at its very first sight. This sweet prepared from semolina and topped with roasted cashew nuts and ghee, no one will be able to say no to a second serving.
A deep fried lentil delicacy prepared from Tuvar Dal, this is an ideal starter to a Tamil meal. You can soak a few of these Vadas in rasam or curd and serve as well.
A much sought after dry dish, Cabbage Poriyal can be enjoyed simply with rice as well. Add coconut for a better taste.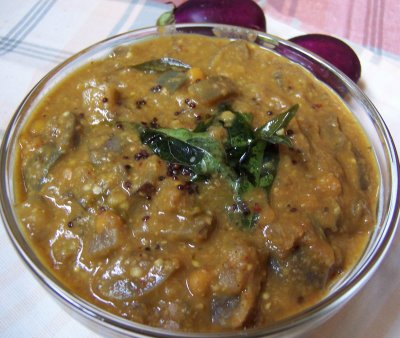 Kootu is a healthy side dish prepared in Tamil Nadu. It is healthy because it uses less spices and oil. You can prepare it using Chayote, Snake Guard or with semi ripe pumpkin.
Rice
Hot steamed raw rice is served with ghee.  
No other Samabar tastes better than drumstick and ladies finger garnished with fresh cilantro and seasoned with mustard and curry leaves. The delicious blend of various spices bring in a rich aroma that will lure your guests for ask for a second helping.
Rasam 
Rasam, in its various variants, is always served in a Tamil Thali. While the most commonly served are tomato rasam and lemon rasam, you can try preparing garlic rasam or pepper rasam.
Kara Kuzhambu
A typical Tamil dish, this dish should be served with ghee and appalam. Potato Kara Curry is the ideal side dish for this.
This fiery curry of Tamil Nadu offers a spicy feast to your palates.
Appalam
A thin, deep friend, wafer like dish, this adds to the flavor and taste of sambar and rasam.
A yogurt-based dish, this is served to support digestion. Be sure to prepare this as a heavy meal becomes light with this easy dish.
Curd is served at the last. Always remember to serve a little salt also as most people prefer having rice and curd with salt.
Pickle
Curd rice and pickles are the preferred combination among the people of Tamil Nadu. No wonder pickles are inevitable ingredients of a Tamil meal. You can try hot lemon pickle or cut mango pickle.
Now that you have a fair knowledge about the Tamil Thali, prepare it and surprise your guests!
Image Credit; eatingasia.typepad.com, ifood.tv 
Tamil Thali