Fasting Menu

20 May 2011
Usually when observing a fast one is at their wit's end on what all to include in the fasting menu. Whatever the reason for your fasting—religious or lifestyle based, but one thing is for sure that the food consumption is very controlled and limited.
Whatever you eat will depend upon the type of fast you are keeping. But there are some strict guidelines to be followed while planning a menu for fasting.
The menu during fasting is not tough to make but it may require careful planning. The restrictions to be observed during fasting are listed here nd will help you in charting a meal plan.
FOODS ALLOWED
FOODS RESTRICTED
Fruits
Processed foods like sauces, etc.
Vegetables
Eggs
Juices
Seafood
Tea, coffee
Meat
Dry fruits
Malt based food stuff
This is a broad guideline to be followed for a menu for fasting.
Breakfast
On the day of fast, you can begin your day with a glass of coconut water.
Along with it you can have fruits.
Mid-morning
For mid-morning hunger pangs eat dry fruits like almonds, raisins, etc.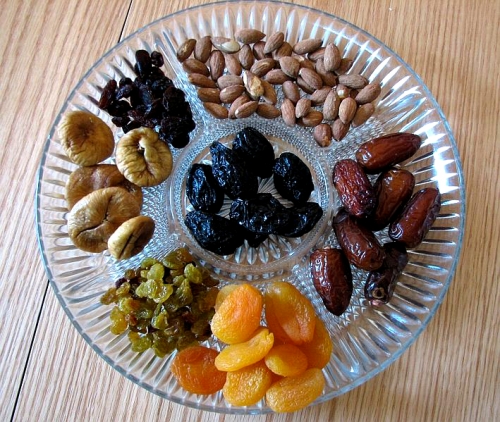 You can have a cup of tea or smoothie along with the dry fruits as well. You can try making a Mango-Orange Smoothie.
It has mango pulp, orange juice and sugar.
Lunch
For lunch, you can prepare a salad. Since salt is prohibited in most fasts, you can make a Fresh Fruit Salad.
It is prepared from different types of fruits like oranges, peach, apple, etc.
You can also make a vegetable salad but without salt.
Along with lunch you can also take a glass of milk.
Evening
For evening try drinking up on a glass of fruit juice. Prepare a Fruit Juice Cooler for yourself.
It has  peach nectar, orange juice, grapefruit, lemon juice, etc.
Dinner
This is one meal in which you can consume salty food. So you can eat sago. Make a sago khichdi.
It contains potatoes, peanuts, sago, etc.
Hope this fasting menu plan works for you.
Image credit: ifood.tv
Fasting Menu