Rye Menu

20 May 2011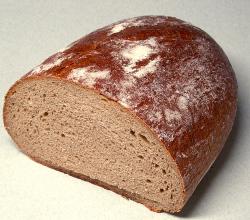 Working on a rye menu can be challenging as wheat reigns supreme when it comes to breads, cereals and grains. However, a rye menu does not have to be your run off the mill  rye bread sandwiches served with various fillings. You can do so much with this wholesome, healthy grain. Read on for some fantastic ideas that you can use to create a truly spectacular rye menu.
Yes, rye CAN be used to make a punch. Rye whiskey is made of this super grain and is the main ingredient to this potent, delicious punch.  Ideal for a partty since people can help themselves to the punch rather than you having to make individual drinks for every guest. It tastes pretty delicious too. Since it is made with rye whiskey, it is unlikely that a lot of people would have tried out this concoction. Its got the hint of aromatic mint in it which makes for an unforgettable punch recipe.
Rye Crepes
What's really great about rye crepes is that they can be made into a main dish or a dessert depending on what kind of topping and fillings you use. Substitute wheat flour with rye flour and make crepes as you normally would. You can use veggies like scallions, bell peppers, broccoli to make this into an entrée.  Simply use maple syrup, whipped cream and other sweet condiments to transform these crepes into a heavenly sweet treat.
Rye Bread
This is a healthy bread and yet very scrumptious. The color of the bran determines whether it will turn out to be a dark rye bread or a light rye bread. Rye flour is used instead of regular flour to make this baked bread. You can slice it into small pieces and serve it with a dipping oil (olive oil plus some balsamic) for a great appetizer.
Roast Beef on Rye Sandwiches
Besides the phenomenal taste, this dish also helps you load up on a lot of protein.  This is an extremely popular dish that gets served as a main course on a European dining table. Just as a warning, make sure you have extra rye bread on hand for this sandwich because people will want seconds. If you do not want to use mayonnaise as a sandwich spread, try making a sandwich dip out of hung yogurt. Just as tasty and twice as healthy.
Oatmeal Rye Cake
Who would have thought rye could be used to concoct a dessert dish as well? Well yes it can. The oatmeal rye cake is quite the savory treat. You can use some brown sugar frosting at the end to decorate the cake and make it that much more tasty.
Hope you enjoyed these rye menu ideas. If you are looking for some more dishes to make with rye, check out these recipes on ifood.
Image credits – ifood.tv
Rye Menu