Ten Day Menu

19 May 2011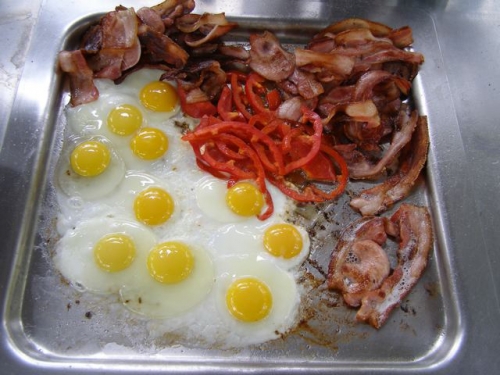 When one plans a ten day menu, it cannot be just haphazard, since ten days is a long period. One must take a hard look at what is available to them and what they prepare out of it when planning a meal plan for ten days. Here's how you can plan your ten day menu in a jiffy without much hassles.
Day one
Breakfast – One helping of eggs and bacon and a glass of strawberry milkshake  
Lunch – Coleslaw Sandwiches, fruit bowl, and a Glass of orange juice    
Dinner – Tossed Salad, Beef Stroganoff and coffee Walnut cake   
For day two of your ten day menu, here's the plan
Day two
Breakfast – Peanut butter and jelly sandwiches, litchi smoothie
Lunch – chicken quiche, raspberry shake
Dinner – Chicken pasta salad, beef pot roast and mango sorbet  
Here's the plan for the day three of your ten day menu
Day Three
Breakfast – French toast with banana, one apple and a glass of milk  
Lunch – burritos with chicken, fruit on stick
Dinner – Turkey salad, chicken calzone and custard with fruits  
Here's what you can do on the day four of your ten day menu
Day Four
Breakfast – Pancakes with maple syrup, one glass of banana smoothie  
Lunch – Tuna sandwiches, one bowl of nuts
Dinner – Risotto with meatballs, boiled peas and fruit bowl     
For the day five of the ten day menu, here's the plan
Day Five
Breakfast – Waffles with strawberries and honey, raspberry smoothie 
Lunch – Quesadilla with leftover chicken salad, coleslaw  
Dinner – Tacos with meatballs, pasta salad, and low-fat chocolate mousse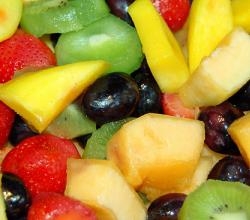 Similarly, you can plan for the next five days as well; however you can plan it in a differnt way also. For your new 10-day menu plan do not forget to let us know about the planning of savory treat.
Image credit:ifood.tv
Ten Day Menu