Holiday Dinner Ideas

18 May 2011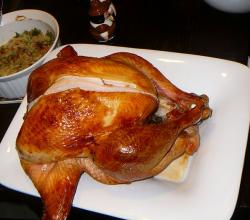 Make your holidays memorable and more eventful with our enticing holiday dinner ideas. Save your complicated recipes and dessert ideas for some other day. Choose these hard looking, but easy to make holiday dinner ideas and wow your guests and family with a simple, yet scrumptious meal. Use fresh ingredients to make your holiday dinner a good healthy dinner along with making them more memorable and flavorful.
These mesmerizing holiday dinner ideas just bring in a healthy twist to your holiday favorites. Indulge in these nutrient-rich, lower-calorie holiday classics. Strike the right balance with fruits and vegetables and lean meats and turn your exciting holiday dinners good healthy dinners.
Relishing Holiday Dinner Ideas
Packed with protein, this healthy cheese dip pairs perfectly with fresh assorted vegetables. A dash if lemon juice with dried herbs seasoned with pepper, this is an ideal way to start your holiday dinner.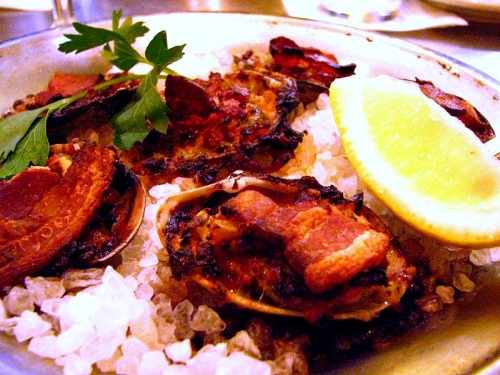 A unique and sumptuous traditional appetizer, these are easy to prepare. The bacon flavored with lemon wedges render a delicious treat to the seas food lovers. No wonder it is a preferred choice as a starter for holiday dinners.
A rich delicacy from the Chinese cuisine, the soup renders the added benefits of beta-carotene, making it perfect as a tasty and healthy holiday soup.
A confetti-like salad prepared from a blend pineapple, nuts and strawberry gelatin, this serves as a exotic side dish when a holiday dinner is served.
Tweak ham for a healthy holiday dinner. Cooked in the grill and glazed with apricot preserves, lemon juice and orange juice, you can make this dish a healthier one by opting for a lean, smoked variation low in sodium.
A traditional holiday dinner specialty loved by everyone, the simple spices and seasoning enrich the taste of the dish without any added calories.
Roasting vegetables brings out their lovely, sweet flavor. Experiment with your favorites and try a few new ones!
An ideal dessert for your holiday dinner, you can indulge in this strawberry pie without the fear of adding calories.
Fruit Salad
What more can be the best way to end a holiday dinner. Use your creativity to come up with an exotic fruit salad. Choose the seasonal fruits to prepare a colorful dessert which will lure your guests for a second serving.
Along with being a good mood enhancer, this healthy dessert allows you to satisfy that chocolate craving. Check out this crunchy dessert that offers a out of the world experience. 
Low Fat Oatmeal Raisin Cookies 
These oil free oatmeal cookies can be made very easily and with almost zero fat, leaving aside the coconut. This is definitely a special treat for all the sweet aficionados. In fact, your kids will also love this simple, yet royal dessert.
Try these simple, yet royal holiday dinner ideas and make your vacation an unforgettable experience! 
Image Credit; ifood.tv
Holiday Dinner Ideas