December Menu

13 May 2011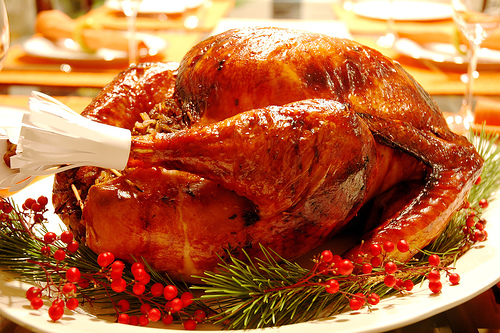 December menus are usually comprised of cozy and comforting foods to help ease the winter cold. Check out some of our suggestions below to see how you can warm up this month!
December Menu Ideas at a Glance
Some of the best foods in season during December are: Clementine's, hazelnuts, carrots, pomegranates, Satsuma's, apples, beets, chestnuts, cranberries, parsnips, red cabbage, red onions, and artichokes.
Week 1
Keep this week reserved for egg recipes, deviled egg snacks, sea food gourmets, and some mixed meat and vegan varieties. Make a roasted turkey dish with sausage and spice it up with cloves, cardamoms, garlic, cinnamon, nutmeg, and ginger to give it a more festive appeal.
You can make fabulous omelets with seasoning of winter herbs like parsley, and coriander or try making baked eggs with vegan options for your brunch table.
In terms of seafood, you can make some comforting recipes like Seafood au gratin made with a lobster or crab bisque, parmesan cheese, shrimp, pasta and panko crumbs.
Week 2
 This week, try some delicious recipes like creamy, garlic shrimp pasta or shrimp simmered in wine and garlic sauce. Serve either with steaming rice or an easy pasta, like spaghetti with mushrooms in your favorite sauce or fettuccini cooked in creamy tomato or alfredo sauce.
Week 3
Grilled and barbecued items can be perfect for chilly winter evenings. Prepare a spicy dish using chicken and marinated veggies which can be grilled, skewere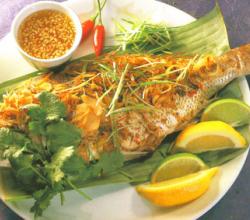 d, and baked or try out some barbecued whole fish recipes.
Week 4
This week, try sprucing up your vegetables. Try making cauliflower and broccoli recipes that can then be dipped in melted cheese for a healthy play on fondue. This is a great recipe to get you started! 
You can also try turning ordinary carrots into glazed carrots which can be teamed up with sautéed asparagus and spicy cauliflower rice.
These December menu ideas can be made scrumptious by working with your imagination! So go ahead and make use of your creativity for great foodie nights! 
Image credit: ifood.tv
December Menu