Coconut Menu Ideas
12 May 2011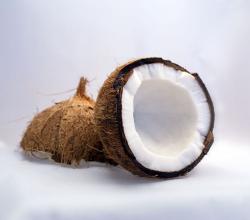 Preparing a coconut menu? Here are some really savory dishes that will make any coconut menu look good. The various parts of the coconut have a variety of culinary uses. The nut provides oil for frying, cooking, and producing margarine. The white, fleshy part of the seed—the coconut meat—is safe to eat and can be used fresh or dried in cooking especially in confections and desserts like macaroons.
Most people, when they get around to making ice-cream start with the conventional flavors of vanilla and chocolate. However this dish really puts a spin on the much loved ice-cream by creating a very different coconuty flavor. This dessert is so very different, extremely delicious, and is sure to stand out on a coconut menu. Serve with with a slice of chocolate cake or by itself. You can dress it up by using some chocolate sprinkles. 
When most people think of curries, they gravitate to those that include meat and seafood. But this vegetarian Papaya Coconut Curry is so easy to make, yet tastes so intricate and wonderful, that it will require some restraint to not eat the whole thing standing in front of the stove. Most of the ingredients come straight from a well-stocked pantry, however, a good papaya from a farmers market or local produce stand is worth the effort. While you can serve this curry with any rice or noodle, it goes mostly well with short-grain brown rice; the nuttiness of the rice enhances the freshness of the papaya.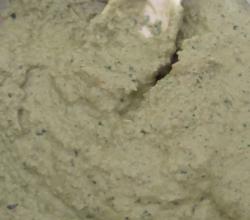 This is a very popular condiment in India, especially in the south. It is usually accompanied with south Indian foods like dosas, idlis, vadas etc but can also be eaten with other Indian foods and snacks. It has a rich taste thanks to the amount of coconut that goes in making this delicious chutney. Once made, temper it with some mustard seeds, curry leaves,  and whole red chilies to really bring out the flavor of this food item.
French Style Beans with Coconut
For this dish you can either use pre-packaged desiccated coconut or the fresh kind. You will need to cut up the coconut and grate about a cupful. You need to cook the beans in a wok with just a little bit of grated ginger on top. Sprinkle a little salt when the beans are almost done, cover and cook till the beans are tender. The coconut gets sprinkled on top just before serving. Do mix the beans well so the beans get evenly coated with the coconut.
Hope you enjoyed these coconut menu ideas. These dishes are super delicious, aromatic and will win the hearts of whoever samples them. Incase you are looking for more ideas for a coconut menu, here are some more recipe ideas.
Image credits – ifood.tv 
Coconut Menu Ideas