March Menu

11 May 2011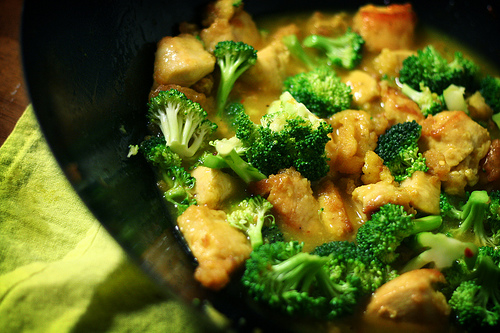 March menu ideas can be full of surprises, providing more rooms to evince your culinary skills. March is the month of colorful fruits and vibrant veggies. This is the month when you get hint of springs and early summer. The markets and groceries become deluged with seasonal fruits, and recently harvested veggies. In March, you can make delicious dishes which suit the buds of every age, and generation without any hitch. If you are in slump of some tasty, easy to cook menu ideas to make the best of season`s flavor, then you have navigated to the right page over here. So let us explore some regular recipes which are special to month of colors.
March Menu Ideas
March menu ideas can be categorized into starters, brunch, lunch, snacks, drinks, and dinner. To get the idea of vegan recipes, you must be familiar with the seasonal flavors. Broccoli, cabbage, artichokes, zucchini, spring peas, okra, beans, asparagus, and lettuce.
In March, we have mangoes, papaya, pineapple, oranges, and grapefruit.
Starters
As starters, you can always come up with some spank items, which act as appetizers, or sometimes can even satiate the gastronomic delights. Here are some of great options in this section, which can try in the comforts of your home.
Cheese Zucchini Flowers – this is a tasty mix of ricotta, Parmesan, and feta with seasoning of salt and pepper. It sets you in great foodie mood after acting as great appetizer.
Rice stuffed Capsicum – this is colorful capsicum stuffing with vet rice or you can add veggies alone.
Gazpacho – hugely popular starter entree, this dish is infusion of herbs in rich and creamy tomato paste.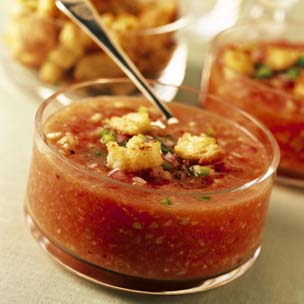 Corn fritters with smoked Salmon – A true delight for sea food lovers, this is a great start to a filling dinner.
Brunch
Onion Fritter - it's like onion soup which is also containing minced rosemary, grated parmesan, and sage in right combination. You can couple it with sweet buns for a nice brunch menu.
Dried Cherry Biscotti – Mixed flavor of lemon zest, orange rinds, vanilla extracts, almond shreds, and pistachios make this dish a huge hit on your breakfast table. You can team it up with ice creams coops or with piping hot espresso.
Granola with nuts and coconuts – sweet flavors of coconut, and gritty texture of nuts go well with salty sweet granola, and spruce it up with yogurt to wrap up your meal.
In March, you have options to choose from variety of salad recipes. Get the taste of potato pomegranate salad, papaya, and coconut salad, shrimp and baked potato salad.
Dinner
Have grilled salmon combined with Asian spices and coupled with raita. You can have rice cooked in beans and paired with glazed mint carrots. You can include in menu some black pepper tofu, salmon steaks, Zucchini soup with hot tomato delight. Make some tomato pureed with beans and seasonal veggies like broccoli, and cabbage.
The list of menu is endless, and you have to make a judicious choice before venturing to prepare March menu list of savories.
March Menu