Making a Classic Pub Party at Home
10 May 2011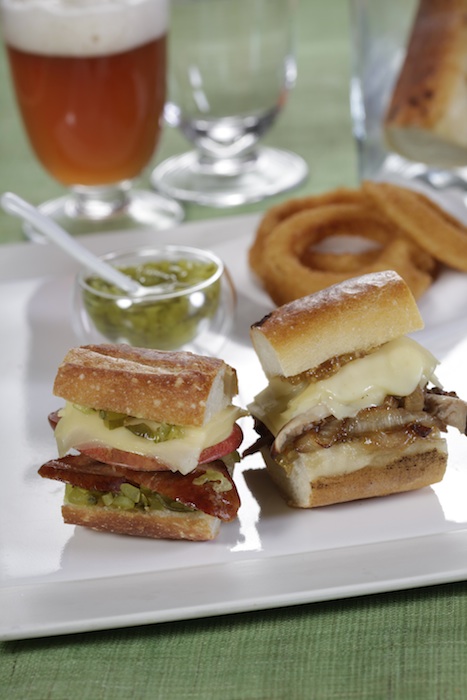 Food, family and friends.  What better way to enjoy each other's company than sharing great food and conversation.  Is it any surprise then, that casual pub fare is so popular again?  With a bit of planning, practical short cuts in prep work and ingredient "recycling," you can create an impressive pub party menu at home, using just two cuts of meat, affordable beef brisket and sausage. 
Casual is key, so set up buffet style.  Use small plates for portion control and to minimize food waste.  Plain brown paper makes an economical table runner or cover; mix-matched napkins and glasses add a touch of whimsy. Have the cheese board do double-duty as a stylized edible centerpiece with accompaniments (baby apples stacked in glass canisters, pears and grapes, dried fruit, nuts, fresh herbs, breads and crackers) artfully placed around it.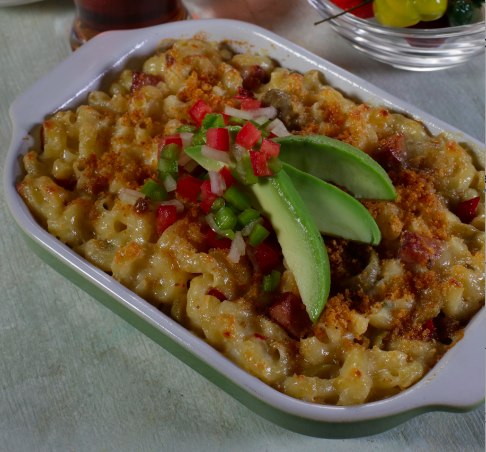 Sliders are a special treat for many and these require simple assembly.  A slow-cooked beef brisket that's been simmered in beer, onion and mushroom is at its flavorful best when made ahead.  The addition of a full-bodied cheese—like nutty Jarlsberg—and complimentary spices, give each slider its own unique, delicious profile.  Roast sausage, Jarlsberg and relish, paired with crunchy thin-sliced apple is quite delicious.  Use crumbled sausage to make this fabulous Three-Cheese Macaroni (pictured below) and Baked Potato Rounds.
Reduce prep time further by dressing up store-bought sides.  Sliced almonds, raisins, chopped apples, jicama, radish or fennel can elevate packaged cole slaw to tasty new heights.  Use frozen favorites like creamed spinach (dusted with freshly grated nutmeg) and onion rings, too.  Have on hand a variety of beers and non-alcoholic sparkling ciders to complete your pub experience!
 This article has been contributed to by Jarlsberg.  To learn more about Jarlsberg or how you can purchase their products visit, www.jarlsbergusa.com. 
Making A Classic Pub Party At Home