Lower Cholesterol Diet Menus
10 May 2011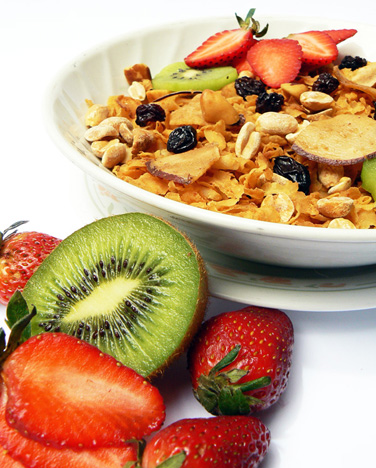 Lower Cholesterol Diet Menus can help reduce cholesterol levels and refrain raising the same. Including low-cholesterol diet menu can decrease the threat of atherosclerosis, stroke, and heart attack. To lower cholesterol count, it is important to formulate a diet menu low in cholesterol. Lower Cholesterol Diet Menu is basically a heart-friendly diet including foods with lower cholesterol like oat bran, whole grains, complex carbohydrates, and pulses.  
Foods Allowed In Lower Cholesterol Diet Menus
Allowed
Restricted
Leafy vegetables, fruits, 
fresh vegetables
Fats
Beans, nuts, flaxseeds
Palm oil, cocoa butter, and coconut oil
Lean meats
Organ meats (liver) and red meats
Save Your Heart With Lower Cholesterol Diet Menus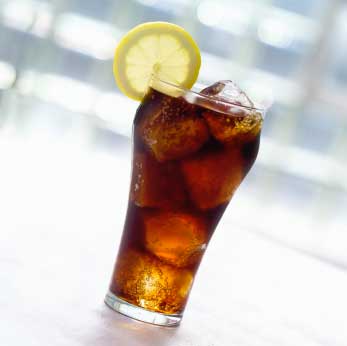 If you want to drink but not sure what to choose to lower cholesterol levels, turn to addictive iced tea. Tea is a widely consumed beverage and is known for the healthy benefit of lowering cholesterol. This delightful beverage can be enjoyed chilled also. Drink the goodness of tea and abstain from raising cholesterol levels.

Asparagus helps lower cholesterol and is very delicious in taste. This nutritious and versatile food item can be made into a creamy soup and enjoyed as an appetizer. This flavored soup can be enjoyed with seasoning of nutmeg and freshly ground pepper.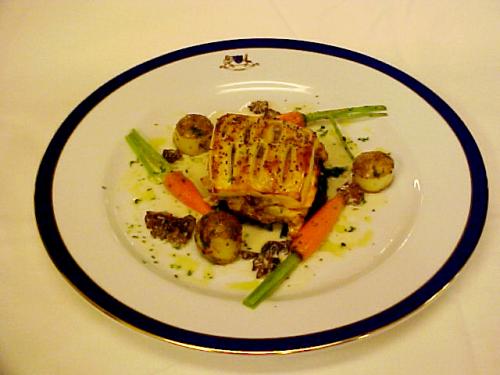 Salmon is high in omega-3 fatty acids, an essential ingredient that can guard cardiac diseases. Enjoy fishes baked or grilled over fried ones.  Salmon Souffles can be enjoyed as a main dish and can be prepared using varied aromatic ingredients like capers, sauce, dill and red salmon.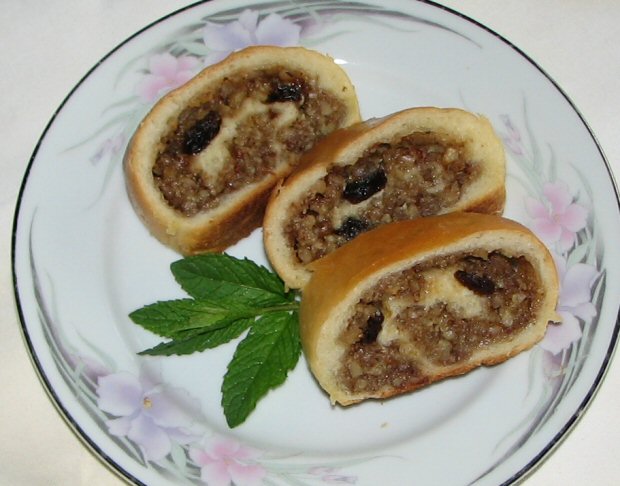 Banana Pecan Loaf can be a perfect side dish when you are opting for food choices to lower cholesterol levels with right diet menu. Made with pecan and banana, this is a preferred low-fat and low-cholesterol dish, complementing any of the main course dishes on your table. This is an exotic ocenian dish, sure to win your heart and keep it safe.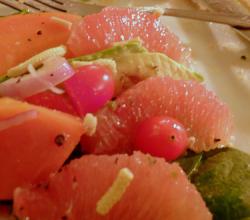 Fruits can be enjoyed with a twist in this barbequed dessert. This is an outstanding dish that can help lower cholesterol as orange helps in controlling cholesterol in the body. Easy and yummylicious, hot banana and orange dish can be prepared at home and enjoyed with friends and family.
Here you have got an assortment of dishes, from beverages to dessert, main course and side dish to have a complete platter of low-cholesterol diet menu. Most of the ingredients used in the dishes have cholesterol-lowering effects and can be extensively used to save your health and heart.
Image credits: ifood.tv
Lower Cholesterol Diet Menus