What is your choice of comfort food for the winters?
With temperatures dipping, a warm bowl of soup is definitely a comfort food that I am  looking forward to. A healthy combination of ingredients, soup to me is a great way to eat (rather drink:)) healthy.I love to wrap up my dinner somedays with a soup, salad and a slice of my favorite bread. A easy, quick dinner for the lazy days when I still want to eat right.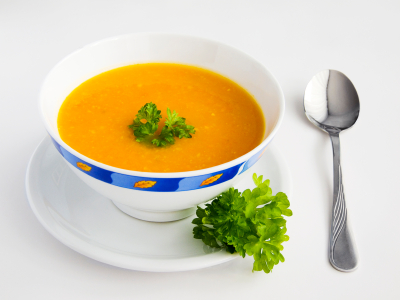 Making a soup can be one of the easiest to do, provided you know just how. One important thing to remember would be to not try to get a whole lot of ingredients into just one bowl. Soups are best when mildly seasoned. A wonderful comfort food, I am looking forward to cozying up in my favorite chair with my favorite book and a bowl of hot soup.
What is your comfort food for the winter?
 
Pic courtesy:
What Is Your Choice Of Comfort Food For The Winters?