Garlic Menu

6 May 2011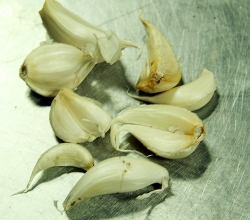 There are plenty of creative dishes you can consider putting on a garlic menu. Garlic can come in many varieties, including fresh, frozen, dried, and fermented. It is extensively used around the world for its sharp flavor as a seasoning or condiment. It is a primary component in many or most dishes of diverse regions, including eastern Asia, south Asia, Southeast Asia, the Middle East, northern Africa, southern Europe, and parts of South and Central America.
Tofu and Mushroom Stir Fry with Garlic
This is an easy recipe that contains plenty of flavor and heat due to the ample amount of veggies and garlic used while cooking it. You can put in a a variety of mushrooms into this dish like button, shiitake, porcini. If you like pineapple, chop up some pieces and put them in toward the end of the cooking time, to add some sweetness to that spicy flavor! This vegetable and tofu stir fry can be eaten by both vegetarians and vegans.
This is a delicious Pan Asian dish made with garlic and of large fresh mushrooms.  This is an extremely simple recipe. All you need to do is de-stem the mushrooms and fill in the caps of the mushroom with the garlic and oil preparation. You can get really creative with the recipe and put in other seasonings and spices with the garlic to make this a really unique dish. It requires about 15 minutes in the oven and they are good to go.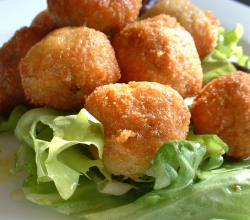 Chili Garlic Paneer
Paneer or cottage cheese is used in this recipe. Chili garlic paneer is an Indo-Chinese fusion. The paneer cubes are batter coated, fried and simmered in a sauce or gravy. It's a fairly easy recipe to follow. You can make it a little healthier by choosing not to fry the paneer and using it as is. Depending upon your tolerance for chili you can adjust the amount you use for this dish.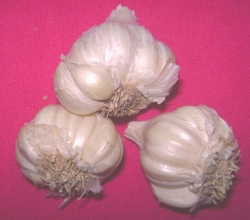 Garlic Chutney
This dip goes really well with most Indian dishes. Garlic chutney is a spicy condiment made from sugar, lemon juice, pods of garlic, cayenne pepper. It is an exceptionally flavorful condiment, and is served in little quantities. It is one of the most popular Indian chutneys around, as it can be paired with almost any crispy food. You can even use it as a spread on a sandwich instead of butter or mayo. It makes for a much healthier combination.
Hope you enjoyed these garlic menu ideas.  There are numerous benefits as well to consuming this food. It  helps thwart heart disease (including atherosclerosis, high cholesterol, and high blood pressure) and cancer. Garlic is used to avert certain types of cancer, including stomach and colon cancers.
Image credits - ifood.tv
Garlic Menu