Liver Diet Menu
6 May 2011
Liver diet menu is the perfect cure for those suffering from sluggish metabolism and liver impairment. Liver diet is not only aimed at detoxifying the liver but is also said to bring about great relief from abdominal bloating, cholesterol, fatty liver, high blood pressure and other complications that can be ascribed to poor liver function. Turn to safe and healthy eating with varied Liver diet menu at your disposal here.
 Which are the liver dangerous foods?
Allowed         
Restricted
Cruciferous Vegetables
Caffeine
Turmeric       
Junk Food
Spinach        
Processed Foods
Carrots
Soft Drinks
Ginger
Caffeines
Keep Your Liver Healthy With Yummy Dishes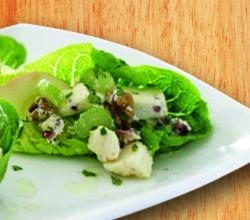 Dark leafy greens have been deemed as the best drug for liver detoxification. Munching on a bowl of fresh dark green leaves and vegetables like mustard greens, dandelion greens, turnip, parsley, lemon, olives and onions tossed with any light dressing of your choice isn't just hugely satisfying for your tummy but helps in toning the liver too.  
  This may not sound like a lip-smacking smoothie, but considering the amount of fresh greens like parsley, spinach, beets, dandelions, celery and lettuce that goes into it, its effectiveness in healing and restoring liver health is unparalleled. A glass of green smoothie once in a day will keep your liver in top-notch condition forever.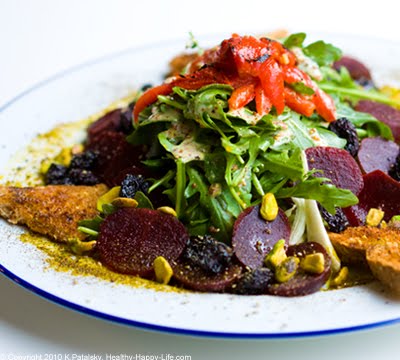 Beet and carrot salad with olive oil dressing is not only extremely palatable but is equally good for your liver too. Being natural cleansers, carrot and beet contains beneficial properties that aids in neutralizing free radicals in the body. Including plenty of beets and carrots in your diet will do wonders for your liver.
Berries are any day a great way to detoxify your body and blueberries definitely top the list when it comes to liver detoxification. Blueberry soup not only inhibits the proliferation of liver cancer but also helps in cleansing the body. Just guzzle a bowl of blueberry soup everyday and bid welcome to good health and healthy liver.
Include plenty of fresh fruits and vegetable to your daily liver diet and help your liver spring back to health. Liver diet menu mainly comprises of fresh fruits and vegetables, whole wheat, water, herbal tea and lot's more. What's more, it clearly shuns the consumption of alcohol, caffeine, junk food, oily food and anything that affects the liver.
Image credits: ifood.tv
Liver Diet Menu