Seven Day Menu

5 May 2011
Have you ever tried seven day menu for your family? Wracking your brains over what to feed your family over the course of the next seven days? Here's a simple answer-a seven day menu is not as difficult as it looks. Too simplistic an answer? Here's how you can make a seven day menu planning easier and stress free.
Breakfast
Here are some choices for breakfast:
1. Eggs – the simplest breakfast that one can think up of if eggs. Everyone loves them – poached, fried, boiled or made into an omelete and so on. Also, they go well in many ways – with bacon, in a sandwich, and so on
2. Waffles – waffles really do bring out the child in us, as we think of how much we enjoyed a breakfast of waffles. They can be served with honey, maple syrup, fresh fruits, and even chocolate syrup!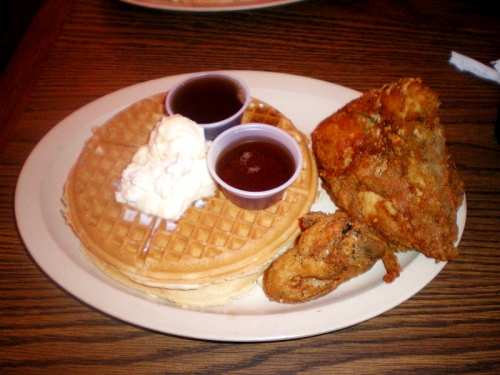 3. Cereal – on one of the days, when you are running late to work, a bowl of cereal could be your ultimate savior. Not only a seven day menu, cereals can rescue you any timewith taste and loads on nutrients.
4. French Toast – served savory of sweet, French toasts can not only satisfy the first hunger of the day, but can also be made into a fun breakfast, by giving it the shape of stars, for instance 
5.  Smoothies – smoothies are a must have item in seven days menu, not only for the health conscious minded people, but also for those who would like a helping of fruits in the morning but do not have the time to even munch on an apple. Children should, in fact, be served smoothies at least thrice a week for supply of nutrition.
6.Frittata – on a lazy weekend, when you'd rather prefer brunch than a breakfast and a lunch, frittata – with eggs, cheese and vegetables, could be just the choice for you and your family.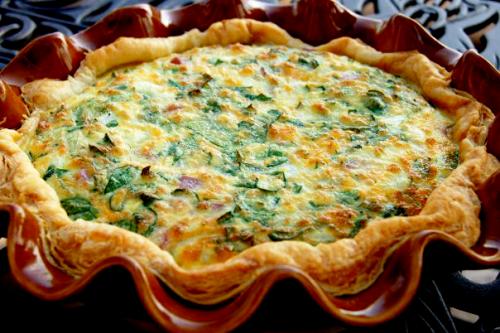 7. Quiche – if you have the time to bake one, a quiche is one of the tastiest and healthiest breakfasts that one can think of. Perfect for a Sunday breakfast or lunch.
Lunch
Here are a few lunch items that could be a part of your seven day menu
1.  Pita pockets – Children love them, let's admit it! Pita pockets, much like wraps, are not too spicy, can be filled with both veggies or meat dishes like turkey and chicken and are excellent finger food.
2.  Turkey Salad Sandwiches – there are an easy choice, especially if you have leftover turkey. A bit of veggies and greens, some mayo and dill and all you need is two toasted slices of bread to sandwich with.
3. Egg Salad Sandwich – in case, there's no turkey or chicken, here's what you can do, hard boil a few eggs and use them, along with the greens in a sandwich!
4.  Tuna Salad – along with avocado, greens and tomato, a tossed tuna salad can make up for an excellent low calorie lunch
5.       Quesadillas – filled with turkey, beef, veggies, chicken or even seafood, quesadilla are easy to make and take no time in being wiped out too!
6.       Calzone- are the kids tired of eating the usual pizza? Treat them to a folded pizza instead, in the form of a calzone  
7.       Grilled Chicken and Pasta Salad – it has everything, pasta, chicken as well as the veggies and greens. Could there be anything more complete for a seven day menu?
Dinner
For some dinner menu additions, you can try the following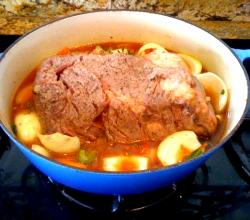 1.       Pot Roast – with just a little bit of planning, an excellent beef pot roast, for instance, can be whipped up in minutes
2.       Baked Salmon – for the seafood lovers and even non-lovers, baked salmon, which takes a little over half an hour to cook and a little less than ten minutes to cook is a great choice 
3. Casserole – Let's not forget how much the family looks forward to dinners where casserole is served. With chicken, pork loin, beef or even green beans for filling, casserole is a must have item for a seven day menu.
4.       Yorkshire Pudding – served with beef and gravy, the Yorkshire pudding is a safe choice for many, though a bit if planning may be required for it
5.       Chocolate Mousse – no dinner is complete without desserts and chocolate mousse is the easiest that one can think of for a seven day menu plan
6. Caramel Custard – an age-old recipe and a much loved dessert; can words do justice to it? 
7 Soufflé – made with mango, chocolate, banana or even lemon, a soufflé is an excellent dessert choice for the whole family 
Now if you are asked to prepare your seven day menu for weekly planning, I hope you will not be that puzzled after all you have the iffod menu gide with you.
Image credit:ifood.tv
Seven Day Menu