Rice Diet Menu
3 May 2011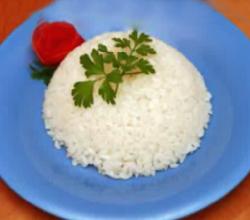 Following a Rice Diet Menu can promote fast weight loss within a short period of time. It can be used in the treatment of obesity, diabetes, heart disease, hypertension and renal disease. Walter Kempner, the founder of Rice Diet, insisted that people having rice as a staple diet showed higher resistance towards hypertension and diabetes. Hence, he formulated this special diet , which comprises of rice, fruit juices, sugar, vitamin, and iron supplements. If you are interested in availing the benefits of this diet, then please read on to get some cool Rice diet menu ideas....
Basic Food To Take And Avoid When On Rice Diet
Allowed
Restricted
Fruit
Salt
Non fat dairy
Fat
Vegetables, Legumes
Red Meat
Rice
Alcohol
Varied Rice Diet Menu Ideas
Palatable oatmeal is low sodium, low fat diet and can be prepared easily. Both healthy and filling, considering its nutritional value, you can enjoy it everyday as breakfast.
Made with fresh grapefruit, this juice is addictive and refreshing. Avoid adding sugar to the juice and take it everyday swapping for other beverages.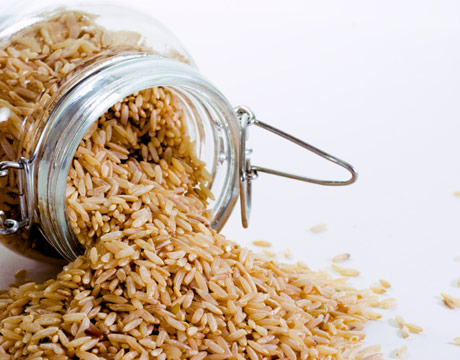 Include many delicacies prepared with brown rice. You can also prepare desserts like brown rice pudding, fried rice, and savory rice.  
Low fat dairy products like skimmed milk in your everyday diet can keep you recharged and nourish you with rich source of calcium.
Mixed Salad Greens is a delicious mix of varied vegetables, flavors and seasoning, all blended to prepare a pleasing dish.
Fruit and yogurt is a low fat dessert, ideal for those on Rice diet. This dish would definitely satiate your appetite for something sweet.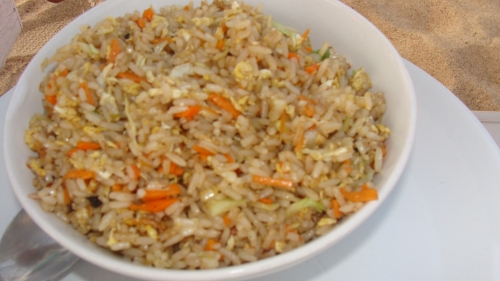 A highly delectable dish, chicken pilaf is prepared by cooking chicken and rice (of course) along with several aromatic herbs and spices, which render this dish a subtle yet blissful flavor. 
You can enjoy these healthy rice diet menus for three main meals a day as per your choice. These low fat recipes can be perfect rice diet menu and help you loose weight and prove beneficial against diabetes and heart diseases. 
Image Credits: ifood.tv 
Rice Diet Menu