Chocolate Menu

2 May 2011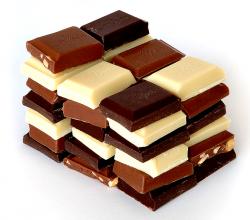 What can be more fun that creating a chocolate menu. With all the myriad flavors and kinds of chocolate available this can turn into quite a task though. Creativity is key when it comes to making a chocolate menu. The more innovative the dish the more likely you are to get people to try it out. Here are some unique chocolate dishes that you can prepare for a chocolate menu.
Chili Chocolate

Not very many people will think of pairing chocolate with chili to create a dish. However, if you do try making chili with chocolate just one time, you will not want to eat chili cooked the regular way again.  This Mexican chocolate chili dish is on the spicy side but the level of heat can be adjusted by decreasing the chili powder. Also, stick with the medium or regular salsa when cooking instead of the hot one.
Spicy Beef and Chocolate Casserole

 
Yes, beef and chocolate cooked together! A crazy idea, but it works, as it has done for centuries in Mexico, where chicken or turkey is also cooked with chocolate, to create "Mole" a customary dish. Just a small amount of chocolate is used to thicken the juices as it cooks. A dark, savory sauce is created which is silky and velvety. Mixed with the hotness of the chilies and the fragrance of cumin, cinnamon and parsley this is a dish to surprise your loved ones.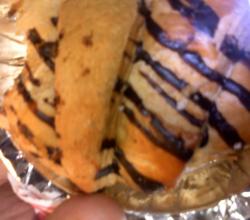 These croissants are best eaten hot from the oven and onto the breakfast plate. They will take less than 30 minutes if you use a frozen, all-butter puff pastry rather than creating the dough from scratch. Although if you really do want to do that, it's not a hard task at all.  Real croissant dough has yeast, a little sugar and milk in it.  Puff pastry does not have these elements; it's just flour, salt, water, and quite a bit of butter.   
Chocolate Sandesh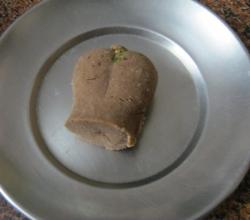 Sandesh is a traditional Indian sweet that is most popular in the state of West Bengal. You can do creative twist to the traditional recipe and make some scrumptious chocolate sandesh. This dessert will truly feel like you are experiencing the sweetness of Bengal in your mouth. For those watching their calorie intake, this is not a very fattening sweet either. Just use some low fat cottage cheese and low-fat cream, instead of their high-fat counterparts.

    

Hope you enjoyed these chocolate menu ideas. You can even play around with recipes and tastes on your own and create something unique.
Image credits - ifood.tv 
Chocolate Menu