Mushroom Menu

2 May 2011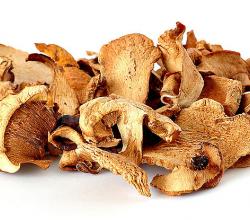 Creativity is king when it comes to creating a  mushroom menu. Mushrooms belong to the fungi world. They are a low-calorie food typically eaten raw or cooked to provide embellishment to a meal. Edible mushrooms are most popularly used in Chinese, Japanese, Korean and European food.
Tofu and Vegetable Stir Fry with Mushrooms
This is an easy recipe that contains plenty of flavor and heat due to the ample amount of veggies and jalapeno peppers used while cooking it. Tweak the flavoor of this dish with various mushrooms including button, shiitake, porcini. If you like pineapple, chop up some pieces and put them in towards the end of the cooking time, to add some sweetness to that spicy flavor! This vegetable and tofu stir fry can be eaten by both vegetarians and vegans.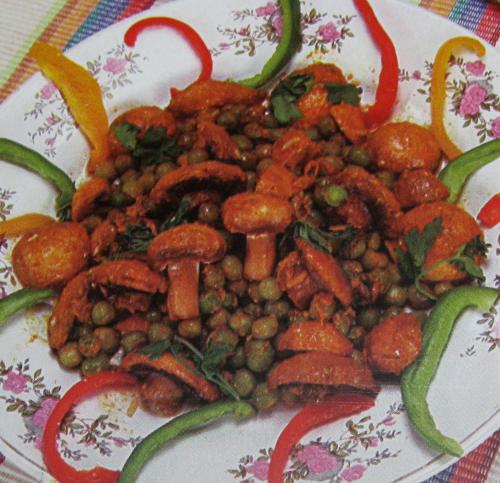 This is a popular Indian dish made with mushrooms, peas, lots of onions, tomatoes and green chilies. You can decrease the spice level according to preference by limiting the amount of chilies you use. Indian curries are popular for the different tastes ,spices, rice flavor, attractive colors and appetizing taste. Curry refers to all the dishes, which are soupy and have gravy. Usually a bit of sour taste is usually found and in a few cases sweet flavor. Every part of the country has a different way of cooking the dish with varied ingredients.
This is a popular Indo-Chinese fusion dish made with lots of onions and green chilies.  In fact you would be surprised why you never find this dish on a Chinese menu in other countries. This is because it's an Indian take on mushrooms cooked Chinese style. It's a favorite on their menu and extremely delicious as well.  This is quite a spicy dish so be careful about letting the guests know about the level of heat.
The great thing about this dish is that you can tailor it to however you like it. The stuffing can be varied, ranging from cheese, crab, fish, chicken, vegetables to sausage. Make sure you use whole mushrooms for this dish and keep some parmesan cheese and bread crumbs ready as well to glaze on top.  You basically need to prepare the stuffing first, fill the mushroom caps with the stuffing mixture and bake for 15 minutes.  This will make a great appetizer for any occasion.
Hope you enjoyed these mushroom menu ideas. Dried mushrooms are often outstanding substitutes for fresh, though some kinds don't dehydrate well.  You can reconstitute dried mushrooms by soaking or simmering them.  Don't drain out the soaking liquid--it can add more taste to your sauce than the mushrooms themselves. 
Image credit - ifood.tv 
Mushroom Menu