Chili Menu

29 Apr 2011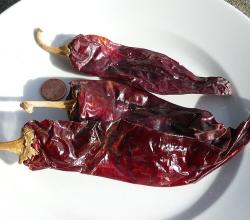 There are very creative dishes you can consider putting on a chili menu. Chili peppers can lend more than heat to a dish. Depending on the kind of pepper and technique of preparation, chilies can give something from a meek burst of smoky goodness to a sinus-clearing jerk of fire to a curry, sauté, soup or stew.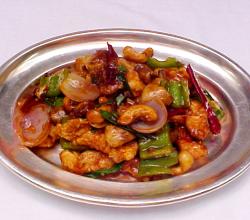 This is a popular Indian style Chinese dish made with lots of onions and green chilies.  In fact you would be surprised why you never find this dish on a Chinese menu in other countries. This is because it's an Indian take on chicken cooked Chinese style. It's a favorite on their menu and extremely delicious as well.  This is quite a spicy dish so be careful about letting the guests know about the level of heat.
Tofu and Vegetable Stir Fry with Chili and Mint
This is an easy recipe that contains plenty of flavor and heat due to the ample amount of mint and jalapeno peppers used while cooking it. You can even throw in some thinly sliced bamboo shoots and spring onions to give it an extra crunch. If you like pineapple, chop up some pieces and put them in towards the end of the cooking time, to add some sweetness to that spicy flavor! This vegetable and tofu stir fry can be eaten by both vegetarians and vegans.
Paneer or cottage cheese is used in this recipe. Paneer chili is an Indo- Chinese fusion. The paneer cubes are batter coated, fried and simmered in a sauce or gravy. It's a fairly easy recipe to follow. You can make it a little healthier by choosing not to fry the paneer and using it as is. Depending upon your tolerance for chili you can adjust the amount you use for this dish.
Pork Chili Rojo
The pork shoulder roast occasionally labeled as Boston butt, is a savory and flavorful cut that becomes very tender as it cooks. This pulled pork is cooked slowly on a low flame and then simmered on the stove with salsa and tomatoes. Pair it with warm tortillas or hard taco shells. You can use a slow cooker to create this dish.
Chili Chocolate
Not very many people will think of pairing chocolate with chili to create a dish. However, if you do try making chili with chocolate just one time, you will not want to eat chili cooked the regular way again.  This Mexican chocolate chili dish is on the spicy side but the level of heat can be adjusted by decreasing the chili powder. Also, stick with the medium or regular salsa when cooking instead of the hot one.  
Hope you enjoyed these chili menu ideas. You can even play around with recipes and tastes on your own and create something unique.
Image credits - ifood.tv 
Chili Menu