Liquid Menu

29 Apr 2011
A liquid menu, as the name suggests is a menu which contains only liquids. No solid food item is allowed. This type of menu is meant specifically for people suffering from gastrointestinal disease or to a patient who has undergone certain types of surgery like of the mouth or of gastrointestinal tract.
There are two types of liquid diet a clear liquid diet and a full liquid diet. A menu for clear liquid diet will comprise only of transparent liquid food items and the menu for full liquid diet will have both clear and opaque liquid food items.
Here I will provide you with a liquid menu for a full liquid diet. However, there are certain restrictions for a liquid menu which are given below.
FOODS ALLOWED
FOODS RESTRICTED
Milk and milk shakes
Vegetables
Soups, broths
Fruits
Yogurt
Nuts
Fruit juices
Food grains
Ice cream
Bread
Well, this should give you an idea about how to plan the liquid menu for you guest or family member.
Fruit Jucie Cooler
To begin with serving them with a Fruit Juice Cooler.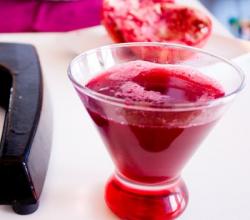 Prepared from water, grapefruit juice, orange juice, peach nectar, lemon juice, this recipe will provide a refreshing start for your liquid menu and it will also be different from the usual fruit juice.
Coconut Water
If you want a healthy starter for your liquid menu, opt for Coconut Water.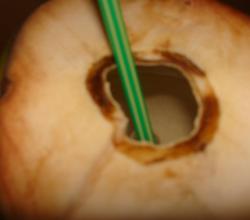 It is nutritional as well as very refreshing.
Lemonade
In fact you can also try out the good old Lemonade for your liquid menu.
This makes for a great thirst quencher and is also very refreshing.
Creamy Tomato Soup
For appetizer, you can add a Creamy Tomato Soup to your liquid menu.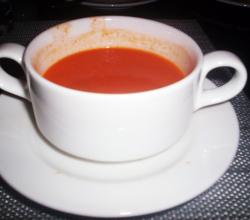 Made from tomato juice, milk, onions and seasoned with salt and pepper, this soup will make for a tasty appetizer.
Savory Cheese Soup
A Savory Cheese Soup can also be a good option. It is made from cheese, onions, salt, paprika etc. and is very tasty.
Honey Peach Frozen Yogurt
For main course you can add yogurt to the liquid menu. You can either serve it plain or flavoured. One which you can add is Honey Peach Frozen Yogurt.
This is a favoured blend of peaches, yogurt and honey.
Court Boullion
You can also add Court Bouillon. It is a prepared from water, carrots, white wine, onions, flavoured with parsley, thyme and salt. This concoction is strained after preparation so it comes out as a creamy liquid dish.
Date Almond Milkshake
For dessert, add date almond milkshake to the menu.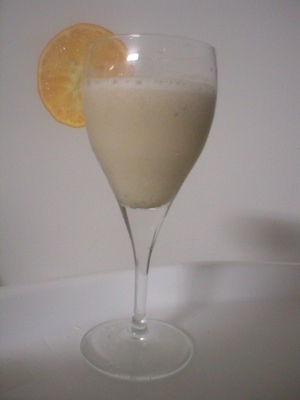 It is sure to be a hit with your guest or family member for whoever you are planning this liquid menu.
Gelatin Jiggles
You can make Gelatin Jiggles. It is made from gelatin and fruit juice or water and will make for an interesting addition to the liquid menu.
Well you can either follow these suggestions or come up with your own additions to it to prepare your liquid menu.
Image credit: ifood.tv 
Liquid Menu