Organic Menu

28 Apr 2011
Planning an organic menu can be made easy if you know what to serve and where to get it. The main purpose behind eating organic food is to consume food items which have been grown without the use of pesticides and chemical fertilizers. They also do not contain any other artificial or chemical food additives.
These days organic food items are available at all leading super markets and upscale grocery stores though the fruits and vegetables may cost a little higher than the normal ones.
Before you start planning the organic menu, make sure you know just what all to buy.
FOODS ALLOWED
FOODS RESTRICTED
All organic vegetables
Vegetables grown using normal farming methods
All fruits grown organically
Fruits grown using pesticides/chemical fertilizers
Organic eggs and dairy products
Normal eggs and dairy products
Organic meat
Normal meat
Organic food items like pasta, bread, cereals, oil, chips etc.
All processed food items as they contain chemical based preservatives
While purchasing food stuff for organic menu, make sure to check for the label certifying it as 'organic'.
Mixed Organic Greens - Strawberry Vinaigrette
The organic menu can begin by serving Mixed Organic Greens - Strawberry Vinaigrette as starters.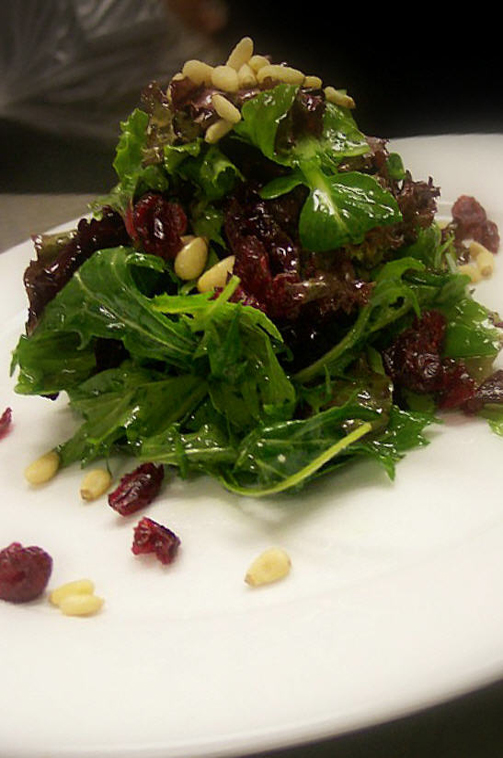 It is prepared from strawberries, organic baby greens, pine nuts, dried cherries, vinegar, olive oil and a little sugar. This dish will provide a perfect start to the meal.
French Onion Soup
For appetizers you can add a French Onion Soup to your organic menu.
Made from organic onions, wheat flour, sea salt, oil and vegetable stock, this soup is sure to be a hit with your guests.
Cold Guacamole Soup
Another appetizer which you can try making is the Cold Guacamole Soup. This is made from milk, avocados, bell peppers, onion, lemon juice, salt and yogurt. This blend of all these food items will surely make an interesting addition to your organic menu.
Easy Green Organic Recipe
For the main course you can make an Easy Green Organic Recipe.  
This is nothing but a dish of greens tossed with garlic and other seasonings in olive oil. You can easily get the organic greens from any supermarket.
Organic Golden Rice Casserole
Another dish for the main course can be the Organic Golden Rice Casserole. Made from organic rice, vegetables, nuts, this dish is quite fulfilling and wholesome and its addition to your organic menu is sure to earn you some compliments.
Organic Yogurt Muffins
Organic Yogurt Muffins can make for a tasty dessert.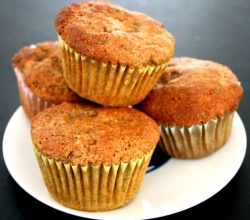 These muffins are made from organic cake flour, organic yogurt, eggs and baking soda and are a healthy delight to savour.
Organic Xmas Truffles
If you are looking for a more sinful treat make Organic Xmas Truffles. Made from all organic ingredients like cocoa, butter, jiggery, maple syrup, hemp seeds, cocoa powder. All these ingredients are blended together and rolled into balls.
I hope these pointers will help you in making and enhancing your organic menu.
Image credit: ifood.tv  
Organic Menu