Cheese Menu

26 Apr 2011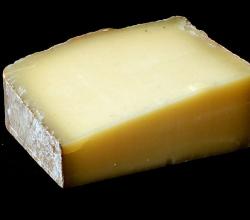 There are very creative dishes you can consider putting on a cheese menu. Depending on whom you are creating the menu for, their likes, dislikes, and preferences should determine which dishes you want featured on the menu and which ones you don't.  Here are some cheese dishes that will hit a home run with almost anybody.
The kind of pasta you use is totally up to you. Usually rigatoni, penne, farafelle and macaroni work well with this dish. The grooves and curves of the pasta allow for the cheesy sauce to get wrapped well around the pasta.  Throw in some vegetables like mushrooms, broccoli, capers, and olives and make it a healthy dish. If you are worried about the fat content you can always op for low fat cheese.
This is a spicy, flavorful Indian dish that really hits home with people who love curry. You can throw in some petite green peas into the curry as well. Some of the spices needed for this recipe include cinnamon, cardamom, turmeric, coriander powder, and red chili powder. You can choose to fry the cottage cheese before hand or just use as is. The dish tastes great either way. If you can't take much heat than skip the chilies.  You can add cream to the gravy to make it thick and even more delicious.
This truly is comfort food at its best. Who doesn't love fried cheese sticks with some ranch sauce to go with it? Perhaps a little on the unhealthy side but a much loved menu item. It will go really well as a starter and is also ideal for vegetarians. You can experiment with condiments to go with it as a dip. The idea of frying a cheese that melts when it gets hot might strike some as peculiar, but if it's breaded the breading will form a golden crunchy crust, while what's inside will be deliciously creamy. The best part about fried Mozzarella is that it is an extremely easy recipe.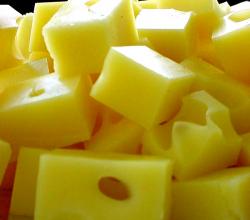 Cheese Basket
This is an Italian dish and sinfully delicious. A cheese basket is a bowl or dish made out of cheese that you can fill with pasta. The sauce should be a thick, creamy one, not very liquid. Idea pasta dishes to go with a cheese basket are risotto, gnocchi, or even stew. They're simple to make, and make for a striking presentation; they're nice for a variety, and very fitting for a romantic dinner.
Hope you enjoyed these cheese menu ideas. You can even play around with recipes and tastes on your own and create something unique. Cheese is such a versatile ingredient, the sky is the limit with the number of things you can create with it.
Image credits - ifood.tv 
Cheese Menu