1500 Calorie Diet Menu
25 Apr 2011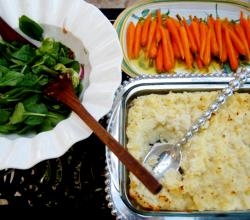 1500 Calorie Diet Menu is a balanced diet plan, having the essential nutrition to nourish and body and keep it healthy. 1500 Calorie Diet plan is very similar to 1200 calorie menu plan and can slowly help in reducing body weight. 1500 cal diet menu can help dieters meet the dietary needs. Follow some amazing recipe ideas of 1500 Calorie Diet Menu and enjoy your day to day meal.
Healthy And Tasty Low Calorie Diet Menu
Allowed
Not Allowed
Unprocessed foods
Watermelon and pineapple
Whole grains, legumes and lean proteins
Raisin
Fruit, vegetables
Sweetened beverages
Water
Alcohol
Tea and Coffee without sugar
 Processed Foods
Breakfast 
It is important to eat a healthy and low calorie breakfast. Enjoy the goodness of Shredded wheat cereal combined with skim milk and fresh strawberries. This ultimate and yummy breakfast choice has overall goodness of fibre, calcium and protein. Low in calories and fat, it will help to curb hunger and satiate your appetite for the rest of the day.
Mid Morning Snack
It is always advised to enjoy 5 meals a day; thus, a mid morning snack comprising scrambled egg and grapefruit juice  can energize you and prevent you from feeling hungry.
Lunch

Choices for lunch can include brown rice, grilled chicken breast and green beans medley. Large mixed salad can also be a quick fix option to eat healthy low calorie diet. These healthy and fantastic menus can provide both taste and health to your food.
Dinner
Dinner being the lightest meal of the day, you can lay your preferences for the light and hearty Smoked Salmon a lovely flavored dish made with lean salmon meat. Braised broccoli is a incredible dinner choice from the Asian cuisine. Baked yam is prepared with yam and its flavors will just make you addicted to it.
Enjoy your low fat 1500 Calorie Diet Meals to cut down on weight. It is important to burn the calories and only healthy metabolism can help you maintain a good body and weight. These nutrition dense menus comprising 1500 Calorie can help you maintain it in an easy way.
Image credits: ifood.tv 
1500 Calorie Diet Menu