Healthy Dinner To Lose Weight
24 Apr 2011
The best way to lose weight is by curbing the intake of carbs on your daily dinner. You can develop a healthy dinner diet plan to lose weight and adhere to that plan. To do this you need to read more of this article to find out how interesting and your favorite dishes make way into healthy dinner diet ideas for losing weight.
Some of the common healthy dinner ideas to lose weight will include:
1. Soups: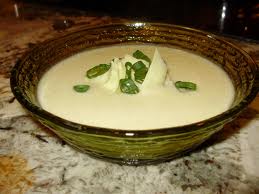 The best way to end your day is with a healthy and nutritious bowl full of soups like brown lentil and vegetable soup recipe, prawn laska soup and much more.
To make the soup filling and not as an appetizer, make thick soups by adding some amount of cornflour, and consuming the soups without draining the base vegetables and other ingredients, which has enough fiber content to keep your tummy full. This will not cause hunger pangs in the middle of the night.
2. Salad:
Salads usually comprise of vegetables, cheese and fruits like olives and much more of those foods stuffs that are low in carb and fat and are high in fiber and proteins, which reduces not only your weight, but also the extra lines in your body.
Cheeses and other salad dressings like lime and vinegar or commercially available salad dressings has to some level of medicinal properties and boosts your immune system by making you healthy.
Example: potato, ham and olive salad, garden salad, ceaser cheese salad and Greek salad.
3. Protein rich diets:
The best way to lose your weight is by eating foods rich in protein, fiber, and fluids, but low in carb and fat. This will wade you away from not only many of the diseases but also will keep you trim and young.  
Some of the protein rich healthy dinner ideas to lose weight will include chunky beef and potato recipe, three cheese chicken parmigiana recipe, homemade fish and chips, sweet potato Sheperd's pie recipe, Pesto Penne with sweet potato and broccoli, broccoli and bacon pilaf recipe, beef chow mein recipe, and much more.
Image credits: fitnessmagazine.com, hyethymecafe.blogspot.com, typesofprotein.com
Healthy Dinner To Lose Weight