New Year Dinner Menu

22 Apr 2011
Different countries have different foods for New Year and most recipes are based on traditional eating habits. Here are some common items which form a part of the New Year dinner menu...
Hoppin' John and Collard Greens:
This is one of the most preferred and loved dishes for New year, prepared with black
eyed beans as the main ingredient, along with rice. In Southern America, this is a traditional New Year meal enjoyed with family members. This is not a really lavish dish - making it quite popular among all. One of the most interesting facts about collard greens is that the leaves look like cash. Collard greens are usually served with corn bread.   
Pork and Sauerkraut: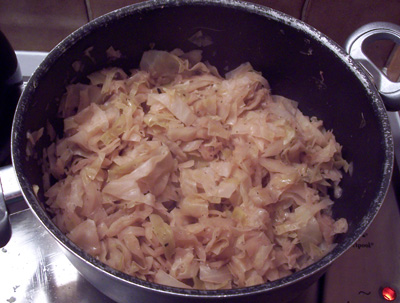 This is popular on New Year because it is actually a German food for luck. It is served as a part of New Year Dinner menu, because it is also considered to be a money food and it is believed that those who have this one New Year, have good luck in the coming year. This is also considered to be a staple Pennsylvania Dutch menu, as it is slowly simmered with pork which is also thought to be a very lucky food and is symbol of progress. Pork and sauerkraut is normally served with mashed potatoes and fresh rye bread.
Paella:
Dinner menu is considered to be incomplete without traditional Paella, the tradition of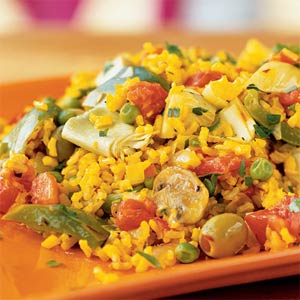 eating which dates back to several centuries, when this was served in its smoked form. Fish is also eaten in different parts of Europe as a traditional food, prepared with delicious boiled cod, carp, delicious pickled herring and also carp. This dish is thought to be a luxurious one pot dish with fresh vegetables and includes different kinds of fish like  mussels and shrimps along with vegetables in a saffron-laced rice and chicken.
Sausage and Lentils:
Lentils and sausages are popular as household dishes during New Year and prepared in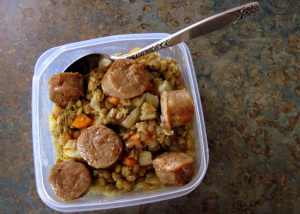 almost all households. These lentils look quite similar to small coins and are popular during this time because these are also known as money food, as they resemble small tiny coins. In Italy, pork sausage is normally had on New Year and is usually served in a bed of green lentils. Pig is also known to signify progress and is served with French bread or crusty Italian bread. 
These are the traditional fare of a typical New Year dinner menu. Try these and have a blast this New Year.
Image credits: paellaprofessor.blogspot.com ; foodnmore.wordpress.com/ ; croquecamille.wordpress.com/ ;
gcnewsletter.wordpress.com/ ; 10thirty.wordpress.com/ 
New Year Dinner Menu